From the luxury accommodation and world-class fine dining experiences to the spectacular adventures that await just outside your doorstep, visiting Australia and staying in one of the country's exceptional lodges is an unforgettable experience like no other.
With so many remarkable places to choose from, it can be hard to narrow down your choices. Let's take a closer look at some of the top luxury lodges in Australia and why you should consider a lodge for your holiday.
Top 10 Luxury Lodges of Australia
Whether you're craving a peaceful excursion on the edge of Tasmania, outback luxury in the Northern Territory or a Whitsunday Islands getaway, you'll have the most remarkable holiday at one of the best independent luxury lodges of Australia.
Discover the best of the best with our top 10 list: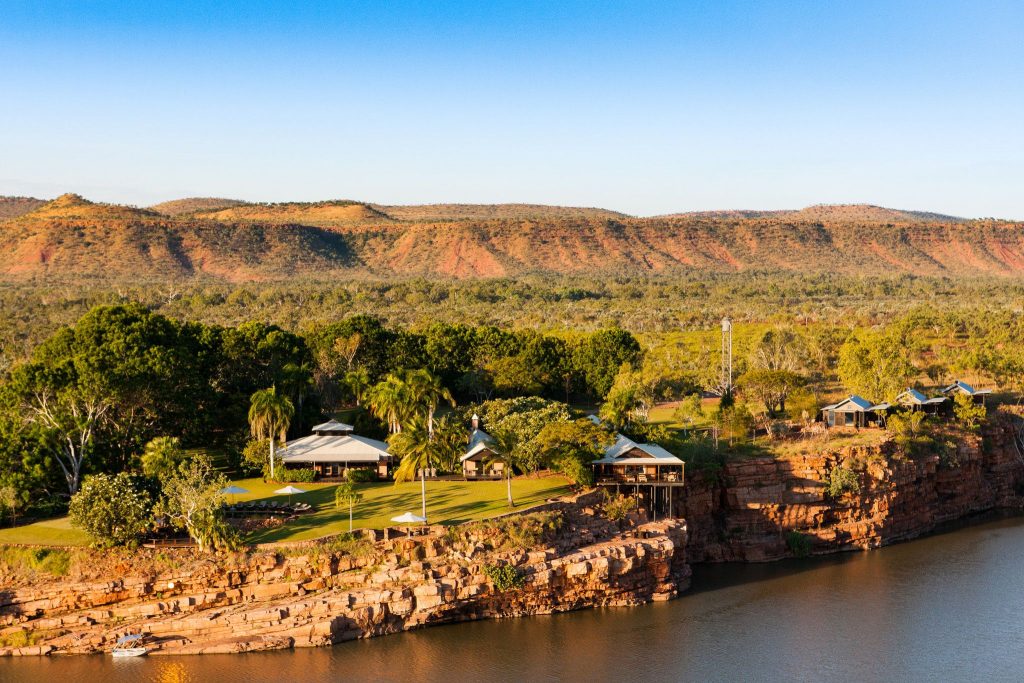 El Questro Homestead hovers over the Chamberlain Gorge within a vast and dramatic 700,000-acre property in the East Kimberley region. Wake up to bird songs and spectacular views of the sparkling waters below in one of the lodge's well-appointed cliffside retreats.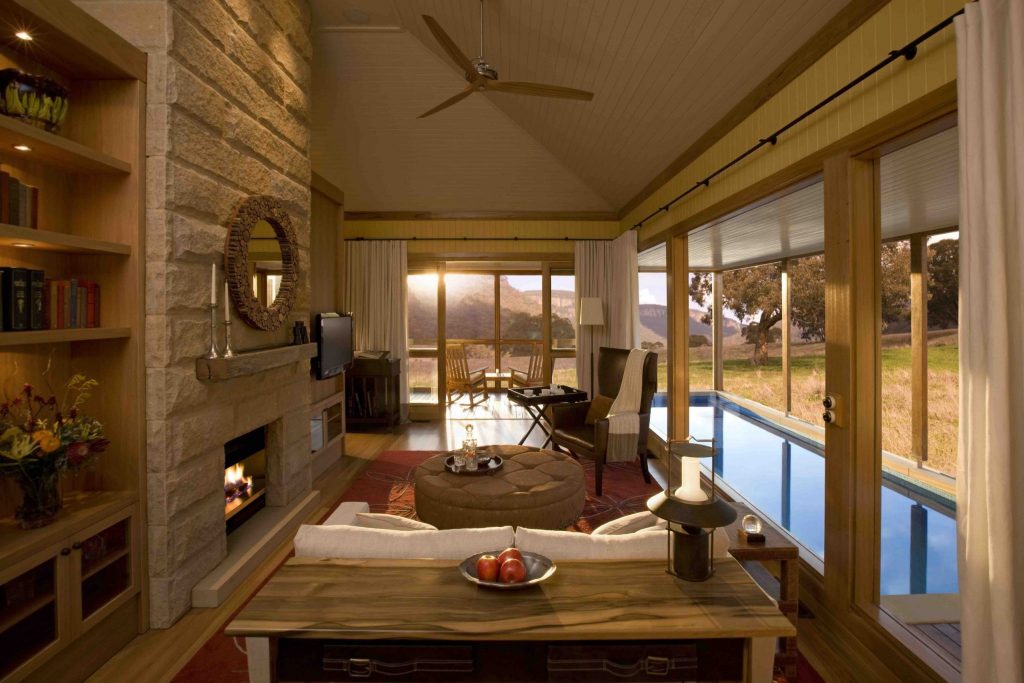 Nestled in the Greater Blue Mountains of New South Wales, the One&Only Wolgan Valley resort consists of several spacious villas where groups and families can enjoy private pools, crackling fireplaces and garden-to-table meals while enveloped in the mountain mist.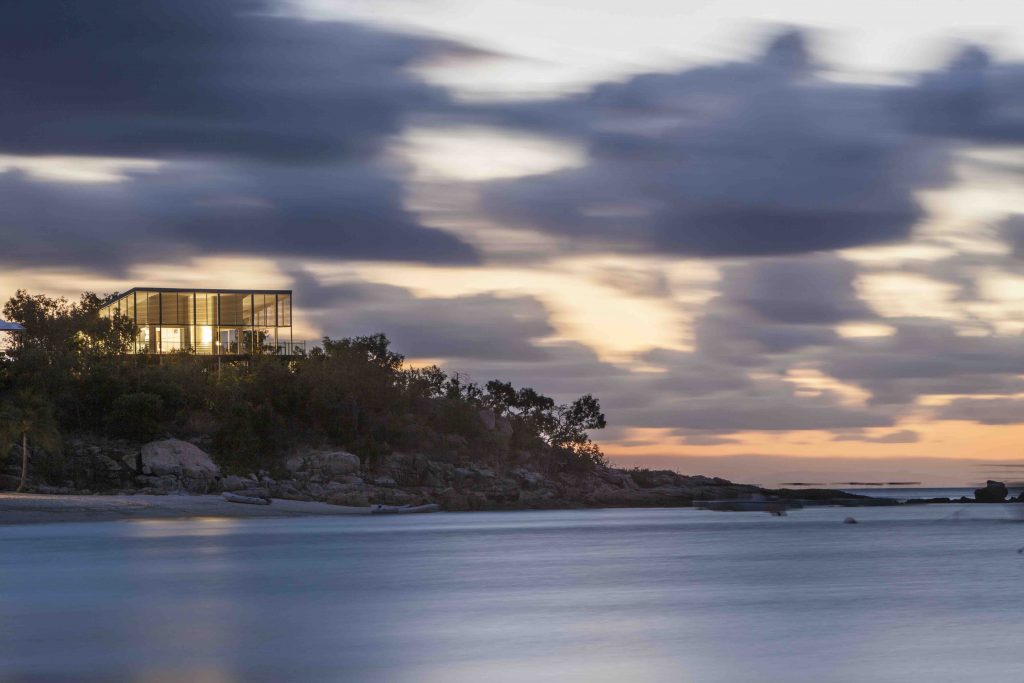 Off the coast of Queensland, the secluded Lizard Island Resort sits at the northernmost point of the Great Barrier Reef. With this natural wonder at your doorstep, you can spend your days snorkelling among the marine wildlife. Or, soak in views of the Coral Sea in barefoot luxury with a champagne picnic on one of the resort's picturesque white sandy beaches.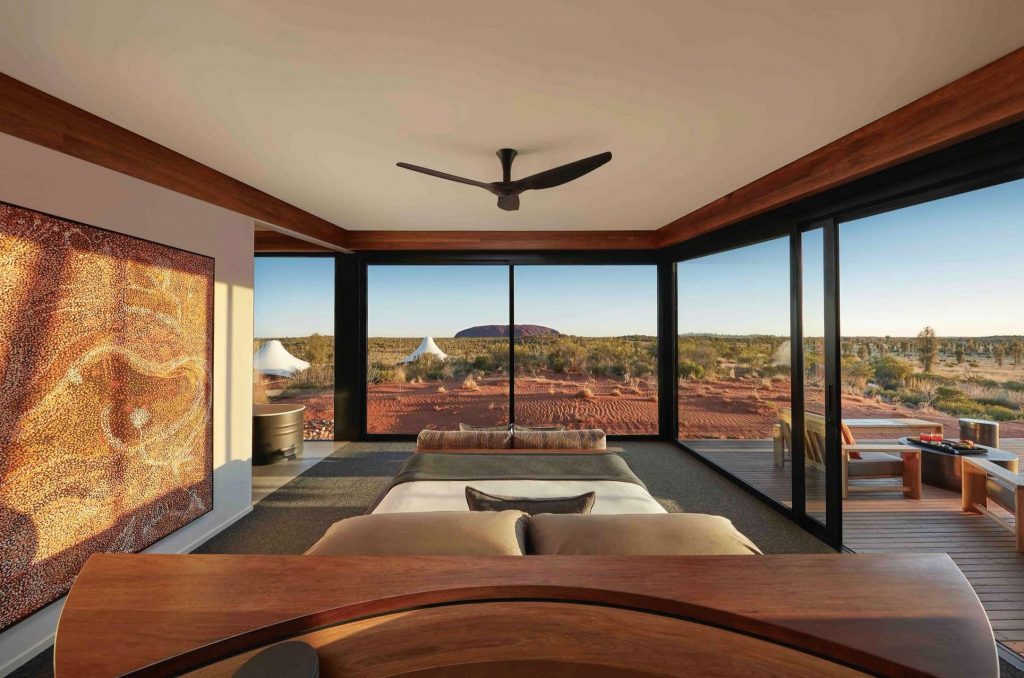 Find an oasis of luxury in the Australian Outback at Longitude 131°. At this Northern Territory treasure, cosy up in a tented pavilion and savour the finest regional cuisine — or venture out for a meander among the uninterrupted rich red sand dunes. Take your Australian safari to new heights in a charter plane tour or hit the dusty trails on an outback motorcycle cruise.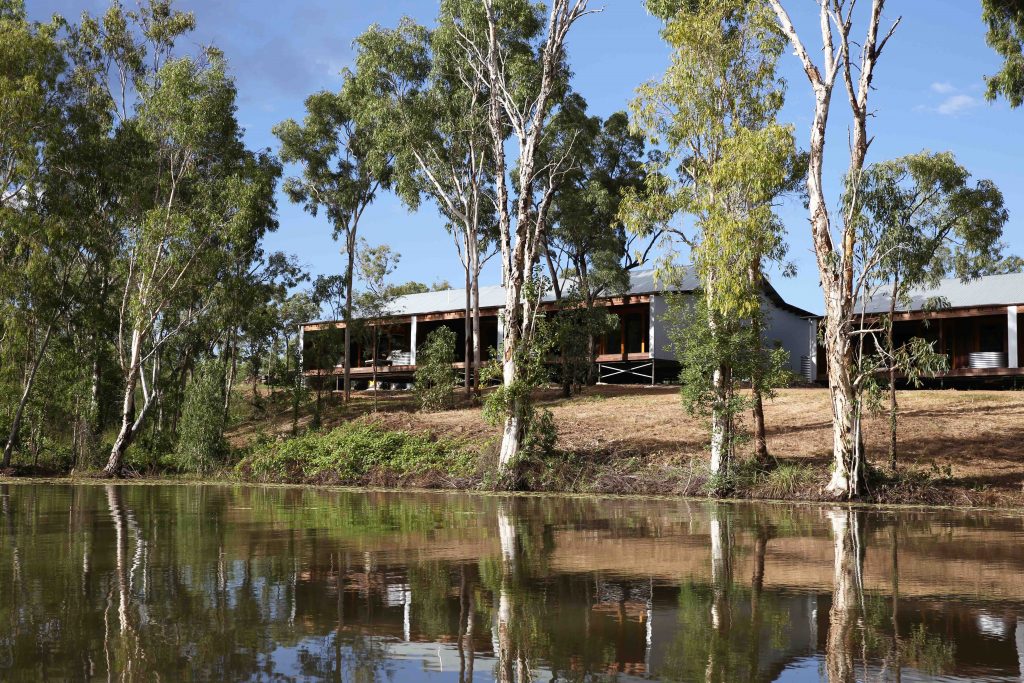 Just 16 guests can experience the laid-back luxury of Mt. Mulligan Lodge at any one time. In the shadow of the majestic Mount Mulligan, explore historic goldfields, cruise around on an electric dune buggy and sip world-renowned, locally produced wines. At the end of an adventurous day, an infinity pool, sunset bar and remarkable stargazing await.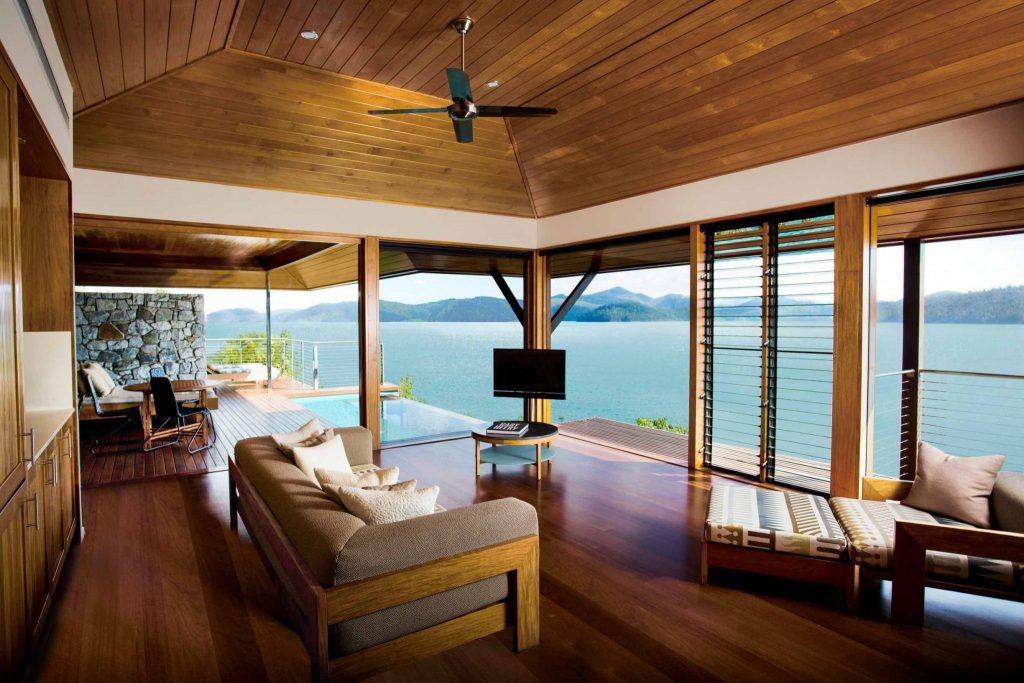 For a taste of the tropics, escape to Hamilton Island in the Whitsundays at Qualia. This sun-drenched luxury lodge in Australia skims the eastern edge of the Great Barrier Reef, meaning you have access to a plethora of aquatic activities. Outside of your luxurious, light-filled pavilion, you can choose between sailing and snorkelling or simply rejuvenating with high-end spa treatments.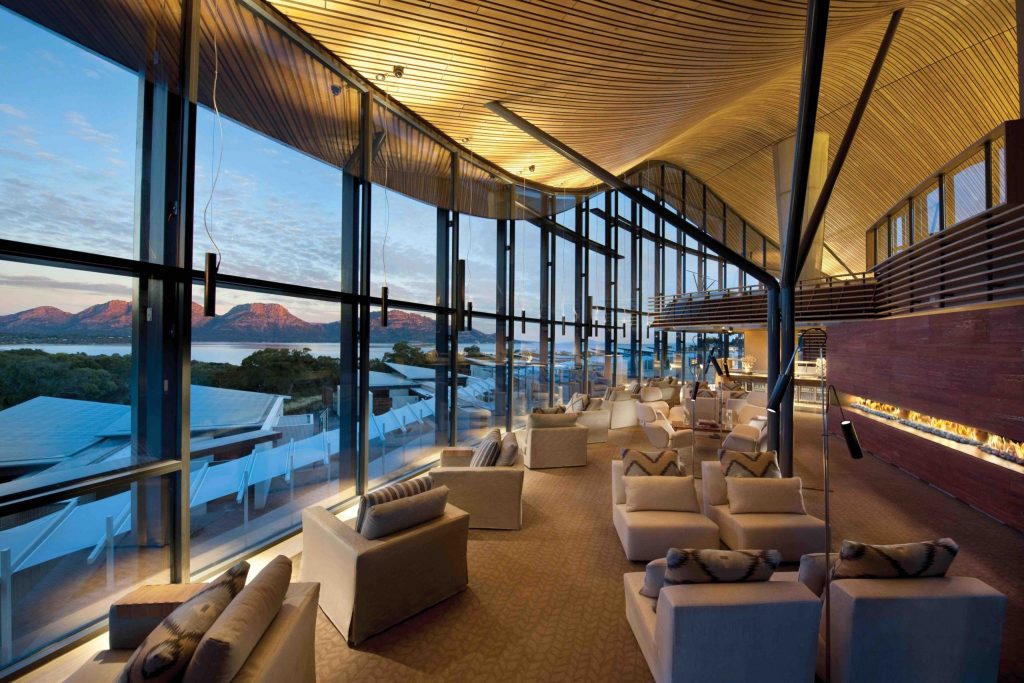 The Tasmanian region's Freycinet Peninsula becomes your natural playground during a stay at Saffire Freycinet. All around this luxury lodge's tranquil property, you can experience a firsthand look at beekeeping and marine oyster farming, walk the capes and kayak among the pelicans. For a bit of rest and relaxation, visit the spa, kick back in a hammock or lounge in your private pavilion.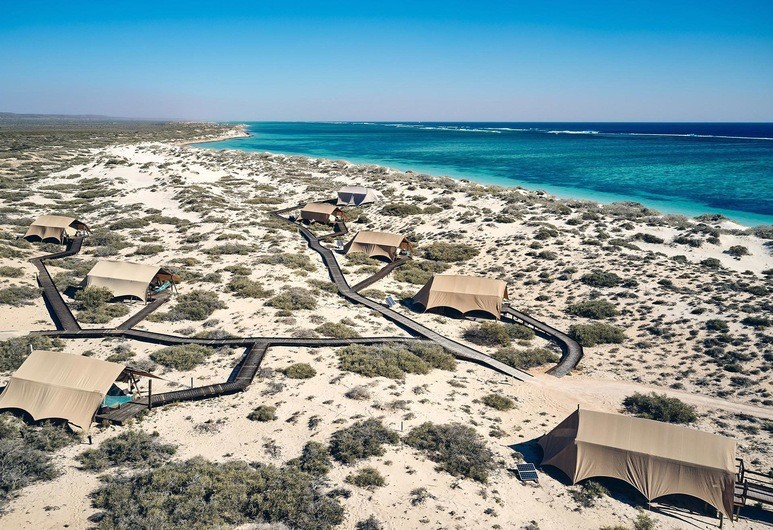 Spend your holiday along Western Australia's Ningaloo coast at Sal Salis, a remarkable beach safari camp like none other. At this luxury lodge's namesake reef, you'll witness more than 500 colourful species of fish and 250 types of coral. Staying in a beautifully appointed tent-style accommodation involves truly immersing yourself in the natural surroundings on land.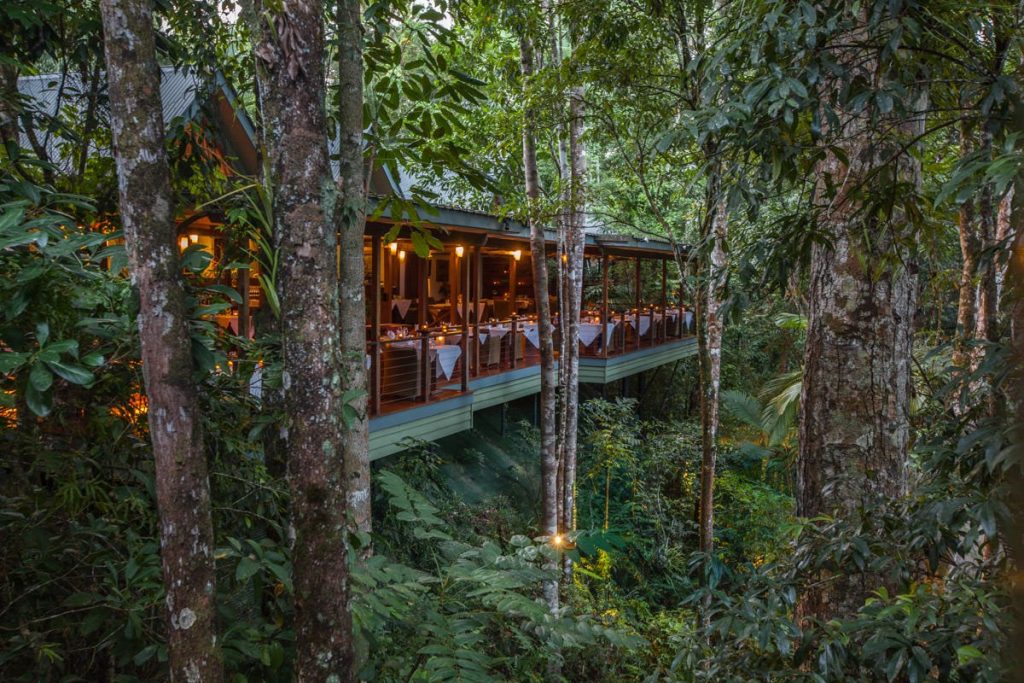 If a luxury lodge in Australia that's hidden within the world's most ancient rainforest sounds like a dream vacation, look no further than Silky Oaks Lodge. Sleek, modern treehouses are tucked away between the edge of the Daintree National Park and the Great Barrier Reef, offering an unparalleled access to some of the most iconic wonders of the natural world.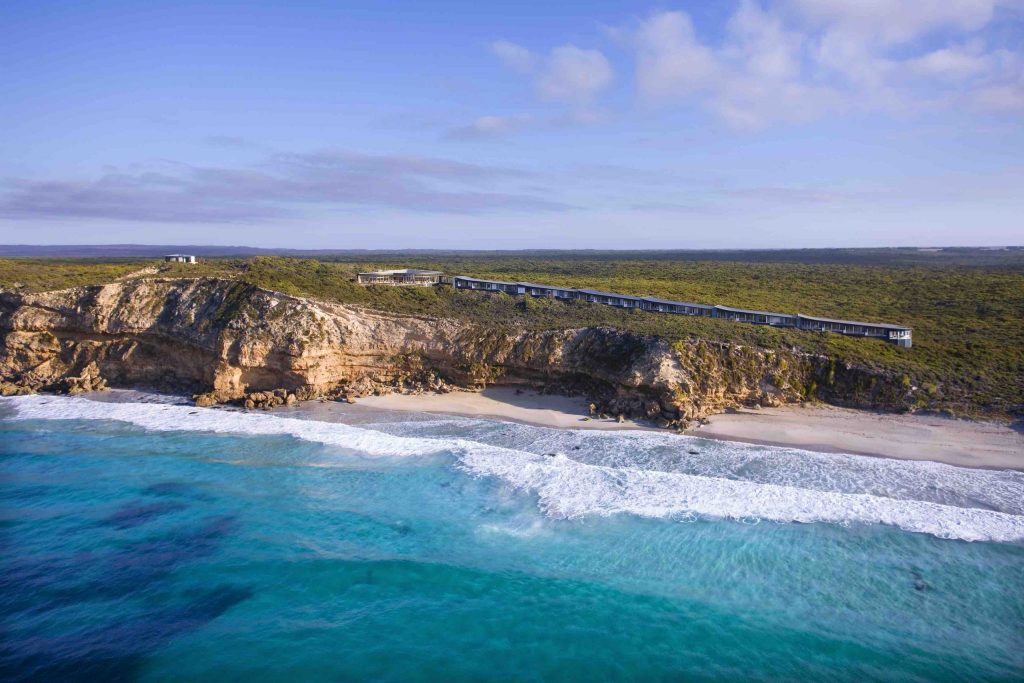 Kangaroo Island's Southern Ocean Lodge is one of Australia's most acclaimed wilderness lodges. Although the property was devastated by the recent bushfires, new suites and retreats are rising from the ashes. In a few years' time, guests will return and awake to the sound of waves lapping along the coast.
Why Choose a Luxury Lodge?
As the above overviews reveal, the luxury lodges of Australia offer all the best in terms of high-end accommodations and unparalleled experiences. From helicopter flights above the dusty desert to tranquil spa treatments … From native wildlife encounters to guided hikes around rugged mountain trails ending with a dip in the plunge pool … There really is something for everyone.
Many exclusive lodges will be reopening in 2021 after extended closures as well as renovations. This means now is the perfect time to book your stay at any of the top luxury lodges in Australia.
Cost to Book Luxury Lodges in Australia
The cost of an all-inclusive stay at one of the top luxury lodges in Australia will depend on the group size, type of accommodation and additional excursions and amenities you desire. Starting rates for high season packages can be around $1,000 to $3,000 per person, per night.
Create Your Ideal Journey with Touring Treasures
For bespoke luxury travel experiences in Australia, enlist the expertise of Touring Treasures. A dedicated travel advisor will work with you to understand your vision and curate a custom itinerary to match. They'll suggest several of the most extraordinary luxury lodges of Australia that meet your desires. Plus, they will take care of coordinating every last detail — from flights to food and more — so you can savour your surroundings.
Get started by scheduling a complimentary consultation with one of our team members.
Looking for more inspiration from the Outback or Australia's magnificent coastlines? Explore the rest of our luxury lodge series to discover where to stay and what to do in the Northern Territory, Victoria, Western Australia, New South Wales, South Australia and Queensland.