Australia has a deep, far-reaching cultural heritage that goes beyond the country's status as a popular destination for aspiring travellers. The history of Australia's indigenous people spans over thousands of years, and encompasses a hugely diverse set of distinct individual cultures and languages.
Aboriginal culture is something that is very much woven into Australia's identity, and there's a really palpable respect for this part of the country's history that you'll recognise immediately when you visit. From ancient rock art to modern watercolour landscapes, there's a huge emphasis on artistic practice, and you'll find that this means of storytelling is an integral part of many different community's systems of thinking. Indigenous belief very much begins with the Earth: embodied by the idea that "we don't own the land, the land owns us". If 
you're exploring aboriginal owned parts of the country, you'll come across sacred sites like Uluru and Kata Tjuta, all of them protected under Northern Territory law.
This is the kind of rich, ancient culture that needs to be experienced first-hand, and you can find more on how to explore with our Colours of Australia tour. But to get you started on your fascinating journey we've put together a very short guide to some of the most enthralling parts of Aboriginal tradition.
Beliefs & Spirituality
The basis of Aboriginal mythology is Dreamtime belief, which forms the understanding of the world and its creation. The ancient "Dreamtime" is defined as the period of time that embodies the beginning of knowledge and the laws of existence. This is the time of the Ancestral Beings – who came from the Earth and created the landscapes, the plants, the people that came to fill and inhabit the world. For this reason, the Earth itself is of great spiritual and emotional significance to Aborigines, who believe that land is not something you can own or trade. These ideas are reflected in the meaning of sacred sites, formed by specific mythological events, to the Aboriginal belief system. One of the most revered sacred sites is Uluru – found at the bottom of Australia's Northern Territory. Try a guided hike with an aboriginal guide if you're looking to explore a little more. You can read our feature on Uluru and experiences in the Northern Territory here.
Cultural Ceremonies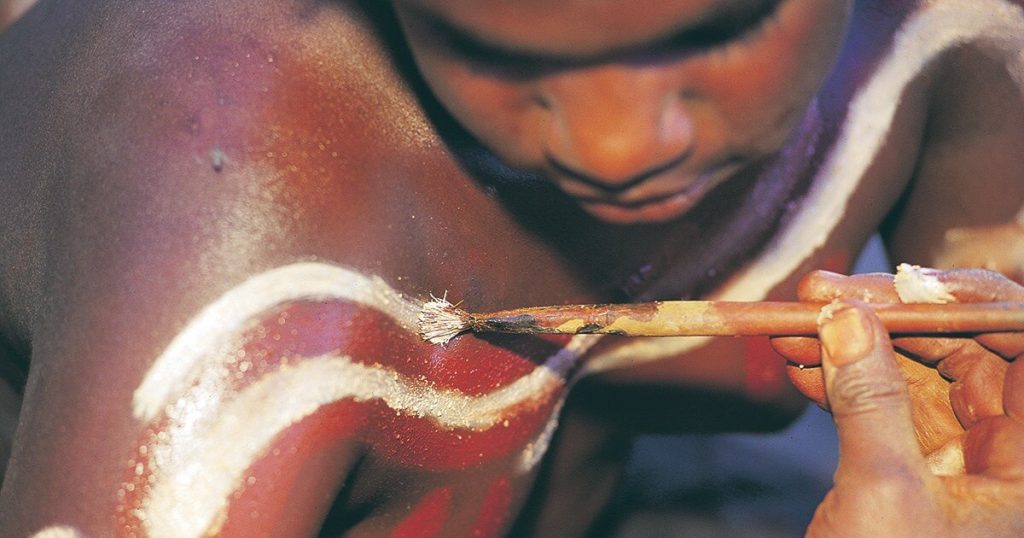 Ceremonies hold a deep spiritual and emotional significance in Aboriginal culture – they're intrinsically connected to the belief system. Ceremonies might centre around initiation rites, births, deaths or homecomings. They might be demonstrations of respect for the country and traditionally involve singing and dancing. Awelye, for example, is the word surrounding a celebratory practice which involves female members painting their bodies with powders ground from ochre, charcoal and ash. The materials are applied to the body with a flat stick, called 'typale'. There are a number of private tour providers who have relationships with aboriginal tribes' members and can offer intimate experiences where you'll play audience to these kinds of celebrations.
Craft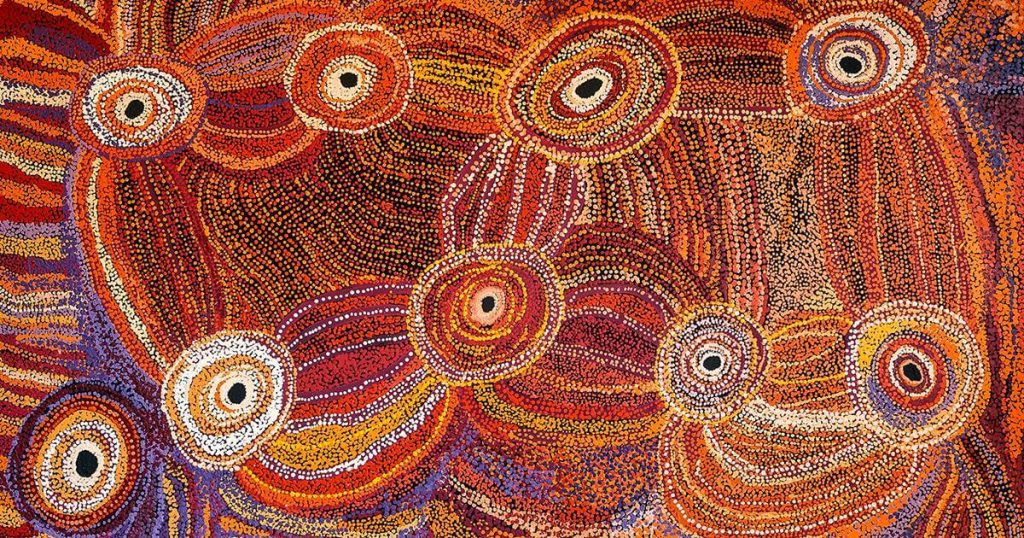 The Aboriginal culture places a significance on art as a means of expression. In fact, the entirely unique aesthetic of indigenous art is something which has been replicated by contemporary artists and you'll find that its character colours the arts scene of major cities like Melbourne. Mediums range from paper to canvas to rock to glass, and the discovery of dot painting works in the early 1970s has been one of the most celebrated artistic movements of the twentieth century. Visit one of the renowned rock art galleries while you're exploring the Northern Territory to get a true understanding of how art runs in parallel with Aboriginal history and experience – you'll find Ubiir in the Top End's Kakadu National Park. Craft serves a practical as well as a creative purpose in Aboriginal culture, and there is a long, in-depth history of tools and weapons made from materials from the earth. Hunting spears, for example are traditionally made from Tecoma vine: the maker dries out the moisture by heating the branch over a small fire and shaped while still wet.
Want to know about this fascinating part of Australian culture? Get in touch here to talk to us about how we can help make it happen.