Image from the Canberra Truffle Festival
Australia's capital is occasionally overshadowed by its more sparkly big city cousins, Melbourne and Sydney. But it's an integral part of our identity and it's not somewhere to be missed on your Australian adventure. Modern Canberra is a lively place: home to history, culture and with a constant buzz going on in the background. Purpose built just over a century ago, Canberra's design was influenced by the garden city movement. You'll find that its inundated with lush, green open spaces, and surrounded by nature parks and vineyards.
The other thing it's got going for it? This Winter: the truffle. An unusual little delicacy that has the power to turn even the most ordinary food into a gourmet delight. From June to August each year, foodie events take place across the region as part of the Canberra Truffle Festival. And if you're visiting around the time, you should make sure that at least one of the events going on is part of your plan. Indulge in the unique, special flavours at a tasting session, head to a masterclass, join a hunt or pop along to a farmers' market. Take a look at our guide to the best ways to explore all things truffle while you're in Australia's capital.
Where to Eat them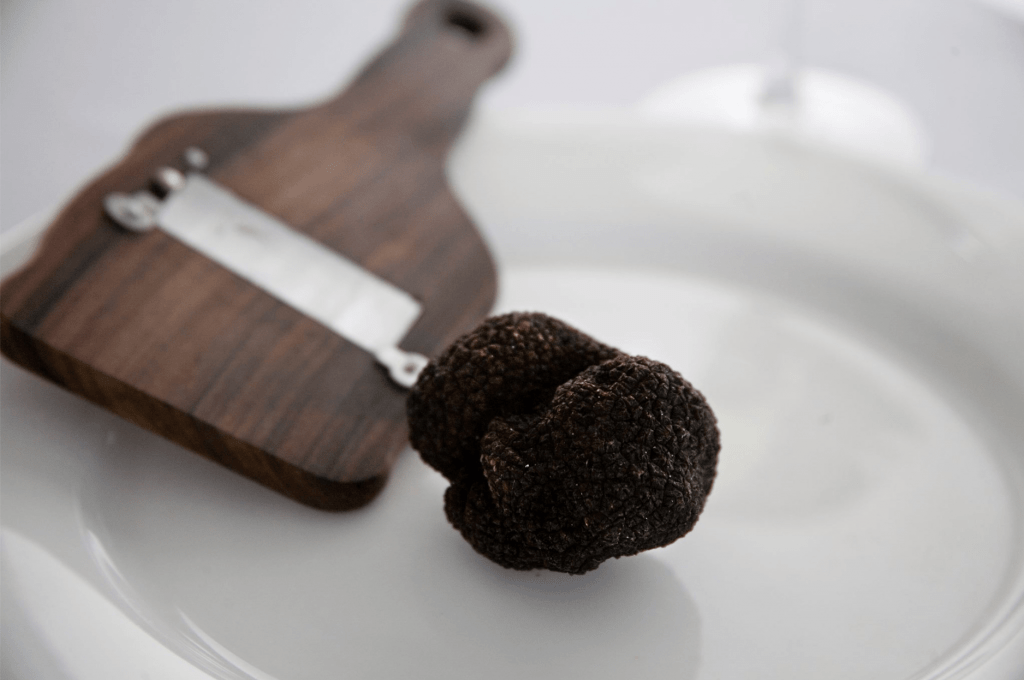 During July, the Column Restaurant at the National Press Club of Australia will offer a lunchtime Truffle Degustation menu designed around delicacies from The Truffle Farm. Beginning with ciabatta with truffle butter and carrot and truffle ravioli with blue swimmer crab, you'll then move on to braised guinea fowl with freshly shaved truffles and finish with salted truffle caramel tart. So, put simply… a lot of truffle and a lovely setting.
Where to Learn How to Cook them
What's even more exciting that a truffle tasting menu? Getting the chance to create the menu yourself. This June, restaurant Foodish hosted a Truffle Magic Cooking Class. Attendees honed their skills and cooked up truffled dumplings and linguine with fresh truffled eggs, with the opportunity to enjoy the fruits of their labour afterwards as well.
Where to Look for them
If you're looking for the ultimate truffle hunting experience (don't worry, you'll get to taste them too) then you'll head to Bungendore near Lake George, for the Turalla Truffle Hunt. You'll be guided through your adventure in the expert hands of Damian, his family and his dogs, learning how to find the Black Truffle and decide whether it's ready for harvest. Later on, you'll learn about preparation before sitting down to lunch with a glass of wine.
See yourself truffle hunting around Canberra? So do we. Get in touch here for help curating your tailor-made Australian adventure.