A little while ago, in our feature on the best fine dining restaurants around Sydney, we told you that you'd be wrong to think that the Aussie culinary offering was confined to our beachside barbeque skills. And it's true! Up-and-comers that we are when it comes to fine cuisine, we should also say that the stereotype exists for a reason… There's nowhere else in the world that does beer and barbeque quite like Australia. The best way to get involved? Well, with a weekend-long event celebrating all things beer and BBQ, of course.
This July, South Australia plays host to the Adelaide Beer and BBQ Festival. Known as the city of churches, Adelaide has celebrated something of a cultural revival over recent years. Vibrant and creative, it's now home to Avant Garde arts and an easy-going eats and drinks scene. In fact, it's been named been named Australia's best festival state two years in a row. Although re-energised, it hasn't lost its history and it certainly hasn't lost its heart. This is a picturesque town with a friendly and authentic feel.
Taking place in the historic Brick Cattle Pavilion and lawns at the Adelaide Showground, this year's festival will bring together the best of Australian and International beer and cider from over 50 exhibitors, all keen to showcase great craft beers and smoked meats. We've put together a brief guide on how to enjoy the festival and make the most of your stay in South Australia's capital.
What to Eat and Drink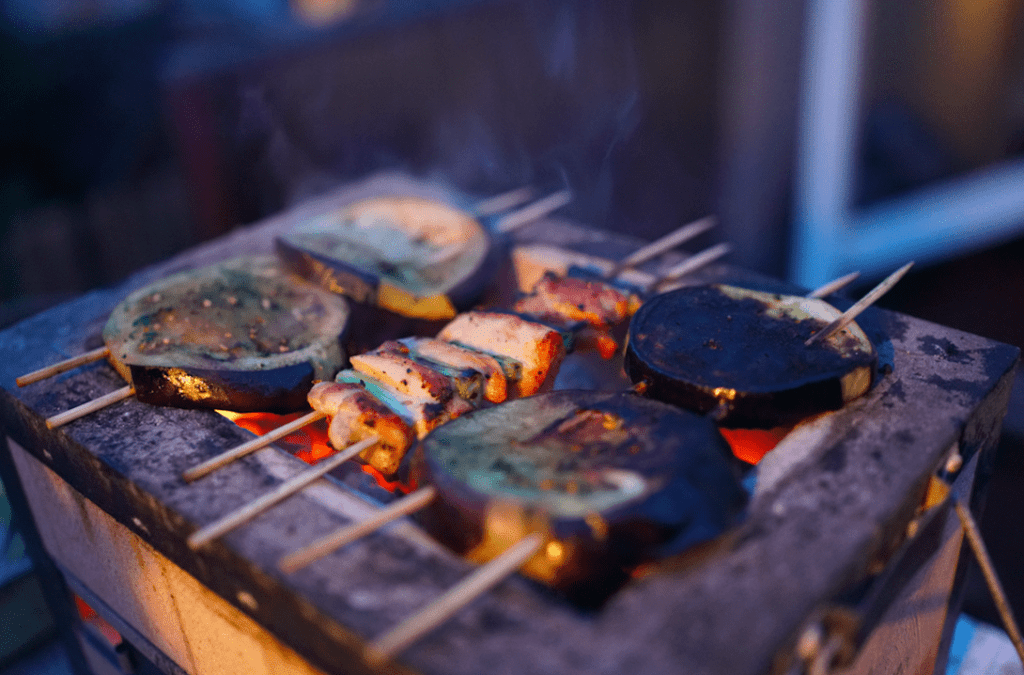 The event is split into four distinct "sessions", so you can pick the one that you most like the sound of or you can go to all four. If you're looking at spending just an evening at the festival, our recommendation would be the "Friday on My Mind" session. The highlight of Friday night's celebrations will be the presentation of the Royal Adelaide Beer & Cider Awards. You'll soak up the lively atmosphere and get the chance to taste all of the award-winning wares. Saturday's "Beer Geek Session" is focused around hop masterclasses and Q&A's with brewers. The whole day, of course, enjoyed against a backdrop of live musical entertainment and a steady supply of samples from both the big names and the up-and-comers from the world of craft beer.
If it's the food that you're there for, then you'll stick around for the announcement of the winners of the Up In Smoke Competition on the Sunday. Duncan Welgemoed, is welcomed back to the festival this year as "BBQ Ambassador" – the adventurous South African chef will be curating the menus of all of the BBQ'ers.
Where to Stay
After all that beer and barbeque, maybe you'll find that you're looking for something a little more refined. Well, the Mayfair Hotel has you covered when it comes to a stylish stay in an effortlessly elegant setting. The iconic five-star boutique hotel, set in the beautifully renovated, Romanesque style Colonial Mutual Life building, will work as the perfect contrast. Late evening champagne or cocktails at their ambient, rooftop bar HENNESSY are an absolute must during your stay here.
What Else to See
Sophisticated architecture, lush gardens and open spaces: Adelaide is the kind of destination where you're in easy reach of pretty much anything you could hope for. The Art Gallery of South Australia is one of our personal favourites. The beautiful building is home to a pretty spectacular collection of paintings, ceramics, jewellery and furniture from across the globe and you shouldn't miss the chance to visit. And if it's tranquillity you're seeking after the weekend's event, you'll head to the Adelaide Botanic Gardens. Take a free guided walk or a botany masterclass or simply wander around, feeling relaxed.
If Adelaide sounds like the kind of place where you could find yourself at home, get in touch here to begin designing your custom tour around South Australia.