Looking for the perfect luxury birthday gift for that special someone? The Seppeltsfield Winery Centenary Tour is the ultimate experience for any wine or port lover. Set within the western ridge of the Barossa Valley in South Australia, Seppeltsfield enjoys 420 acres of sun-bathed vineyards that make it a truly breathtaking site.
However, Seppeltsfield's real crown jewel comes in the form of their Centennial Cellar. Find out why a tour of this collection has won the Barossa Trust mark, and the reason it's been described as a truly once in a lifetime experience.
The Centennial Cellar
Seppeltsfield's Centennial Cellar was completed by founder Joseph Seppelt's eldest son, Benno in 1878. Struck by both a poetic and practical idea, Benno decreed that one barrel of tawny port from the vintage of 1878 would be left untouched in a separate room in the cellar, to mature for one hundred years before opening. This tradition continues today, as a barrel of the finest wine is chosen from each year's vintage to be stored in the cellar for one hundred years before release. The Centennial Cellar now consists of one barrel of vintage from each year from 1878 until the present day and is believed to be a world first museum tracing Australia's winemaking history for over 130 years.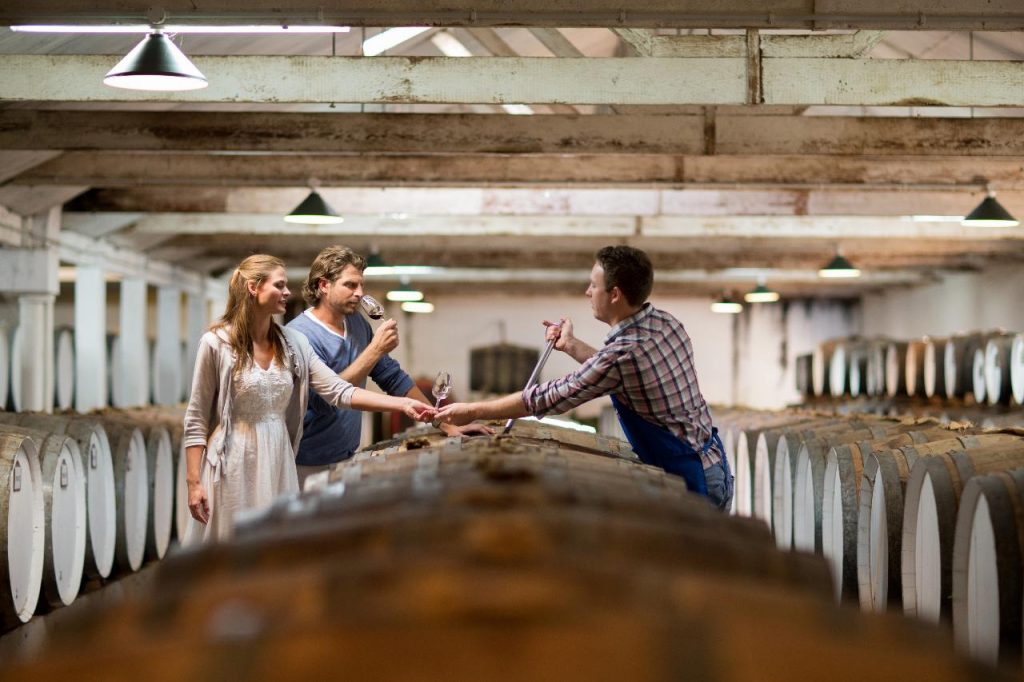 Exclusive access to Centennial Cellar Tastings
Have you ever imagined what a 100-year-old tawny port tastes like? Imagine no longer. The Centenary Tour will not only take you through the acclaimed Centennial Cellar, including the famous 1878 barrel room, but it will also include tastings of Seppeltsfield's most rare and exclusive tawny port. Taste the year of your birth, direct from the barrel, and indulge in a sip of the legendary 100-year-old Para Vintage Tawny. Your private tour will also include tastings of super-premium fortified wines in the VIP lounge, alongside the most in-depth tasting notes explained by Seppeltsfield's very own winemakers.
A luxury gift to accompany a premier experience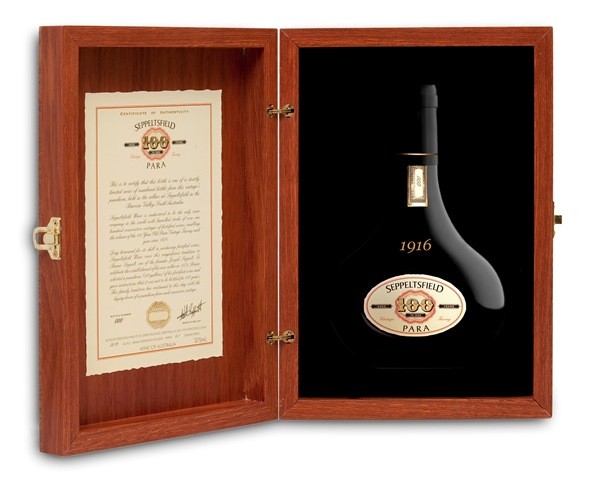 Do you wish to indulge in a gift to remember this once in a lifetime experience by? From the Centennial Collection, you can purchase a limited-edition bottle of fortified wine from the year of your special someone's birth. Perfect not only for birthdays but also to commemorate anniversaries and milestones. Each bottle is numbered individually and comes with a certificate of authenticity that can be personalised with the recipient's name or a special message. Encased in a beautiful Jarrah timber gift box, this is truly the ultimate gift to top off an exceptional experience.
If you want to bear witness to Australia's wine making history by gaining exclusive access to Seppeltsfield's Centennial Cellar, contact Touring Treasures today. Your bespoke holiday to South Australia simply wouldn't be complete without a tour of Australia's most prestigious vintage collection.