Touted as one of Australia's premier eco-tourism destinations, Kangaroo Island is home to the Seal Bay Conservation Park – an unforgettable and must-do experience. Situated minutes from mainland South Australia, once you arrive on the island, you will feel as though you've stepped into a natural wildlife paradise.
Kangaroo Island
Kangaroo Island (or KI, as the locals call it) is an unmatched combination of unique Australian wildlife, crystal-clear water and breathtaking scenery. With more kangaroos than people, and home to the third largest colony of Australian sea lions, KI is a paradise for nature and animal lovers alike.
Spanning 155 km in length, KI's detachment from the mainland and protection of more than a third of the island has allowed the area to thrive. In fact, 40% of the land is still covered in its native vegetation, earning the title of the highest proportion of remnant vegetation in all of South Australia. KI truly is an expansive sanctuary for animals, plants, and birds.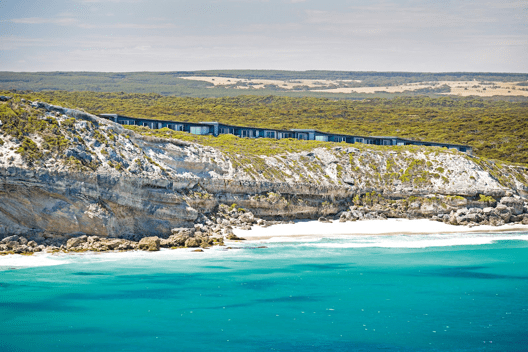 Seal Bay
While there is so much to see and do on KI, the most incredible experience of the island is Seal Bay. During this ecologically sustainable tourism adventure, you'll be able to immerse yourself in the beautiful surrounds and learn about the endangered sea lion, and even go swimming with the sea lions if you feel like it. It really is a breathtaking experience.
Seal Bay is a unique experience which highlights the untouched beauty of the area and the sea lion habitat. The sea lions at Seal Bay are left to their own devices, allowing a unique and different experience every day. During guided tours, you will be lead through an untouched dune system onto the beach into the heart of the sea lion colony. Throughout the tour, experienced guides will teach you about the colony and will provide you with unique insights into how the animals rest, interact with their pups, fish, surf and defend their territory.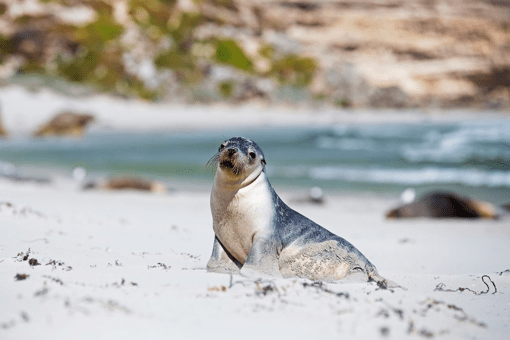 Unique experience
Australian sea lions are unique to South and Western Australia, and are quite sadly an endangered species. Their total population is currently about 14,700, with Seal Bay the third largest colony. Unlike other destinations, Seal Bay is the only area in which you can see the Australian sea lion up-close. Throughout the tours, you'll see anything and everything, including young pups, mothers suckling their young or bulls (weighing up to 350 kilos) fighting for supremacy.
Ecotourism at its finest
A truly informative and educational experience devoted to sustainable tourism and environmental protection, Seal Bay was awarded Advanced ECO certification by Ecotourism Australia in 2017 (the highest level of certification).

Tours
A Seal Bay guided tour will venture to the heart of the colony with an experienced guide who will teach you about the sea lion and its environment. Alternatively, a boardwalk self-guided tour will allow you to take the sights in at your own pace. In this option, you won't get as close to the sea lions, but you will see exquisite limestone cliffs and unmatched coastal scenery. Or if you're after a tour that really takes it up a notch, the twilight beach tour is an experience of a lifetime. This adventure will allow you to witness the sea lions as they bask in the sunset on pristine KI beaches. Perfect for avid photographers, this is an exclusive tour allowing two hours to take in the magnificent sights and sounds of the moment.
Looking to experience one of Australia's most magnificent natural paradises and witness the endangered Australian sea lions up-close? Get in touch with Touring Treasures  to organise a customised adventure to the heart of Seal Bay.