If you do have the chance to take a long trip away somewhere, there's one truly lovely little luxury you get while discovering a new part of the world. It's the chance to explore the contrasts. The buzz of busy city culture versus the romantic intrigue of the rural areas. Whether that's the coastal, the quaint, or the wild, these are always two entirely different experiences. And it's often an insight that you wouldn't get from visiting just one or the other.
Most countries have this "city life, countryside" dichotomy. And nowhere is it more pronounced than Australia. The buzzing contemporary cities like Melbourne and Sydney seem to exist in a reality entirely external to the sprawling expanse of space that is the Antipodean outback. An endlessly vast kaleidoscope of climates, ranging from dry desert to tropical wetlands. It's elusive, it's unknowable, it's dangerously exciting. And it's a gracious host to the kind of offbeat adventures with the power to completely change your perspective.
There's something about the outback that grips us. Its mystical allure is the reason that many travellers find themselves in Australia in the first place. Here are a few suggestions from us on the best ways to experience it in all its wild beauty.
The Kimberley, Western Australia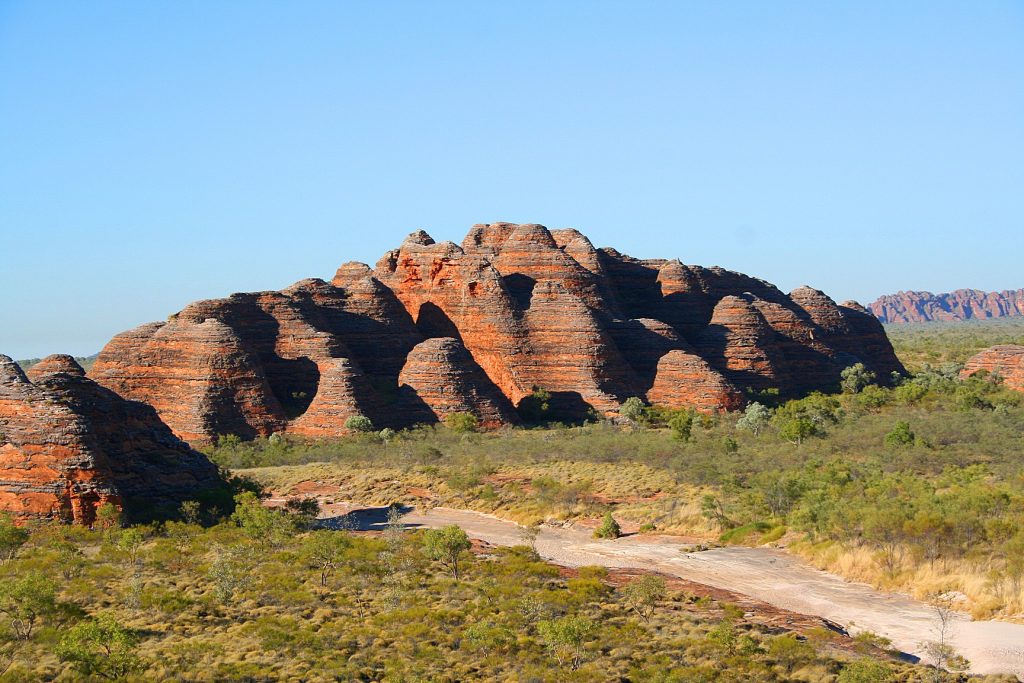 Just to give you an idea of the sheer volume of space that you're encountering here, we'll tell you that The Kimberley is bigger than around three-quarters of the world's countries… And you certainly wouldn't be blamed for finding that a little intimidating. The Kimberley is often described as unforgiving, and it's true that there's a certain harshness to this remote, sparsely populated landscape. The other side of this is that it's also spectacularly beautiful.
Tour operator, Kimberley Wild Expeditions, offers a great experience of the area. We like the sound of five-day Broome to the Bungle Bungles expedition. Beginning at Fitzroy Crossing, you'll encounter geology and wildlife on your guided cruise through Geikie Gorge. Arriving at Purnululu National Park, you'll spend the day exploring the Bungle Bungle domes – a unique natural formation that's earned its "beehive" style stripes over the past twenty million years. Endless gorges, desolate mountains and cascading waterfalls seem to echo around you, creating a feeling of a kind of giant serenity. You couldn't have any kind of sense of this without seeing it for yourself.
Ayers Rock, Uluru, Northern Territory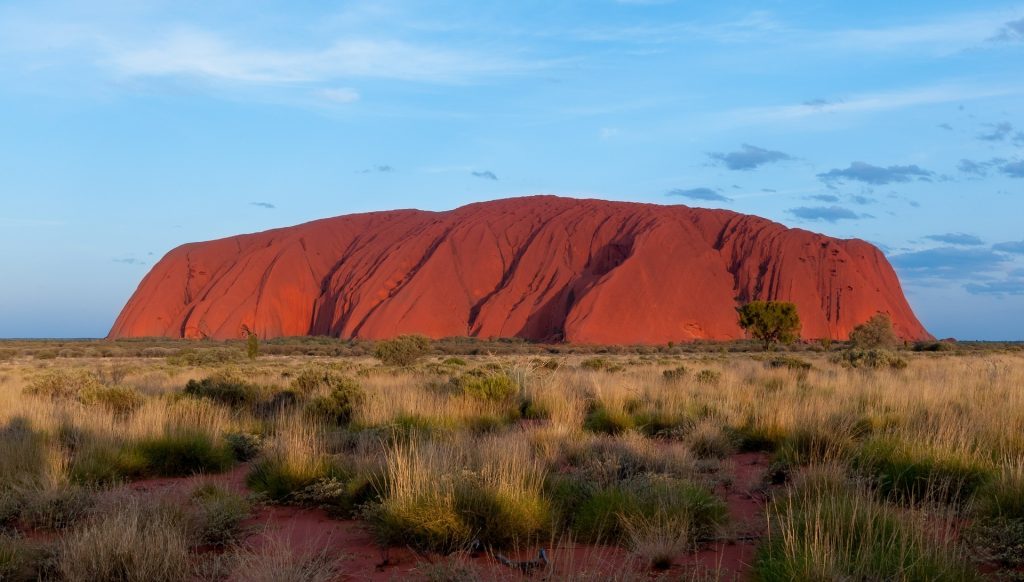 Uluru exists in a mystical sphere all of its own; shrouded in an ancient spiritual heritage that inspires both wonder and respect from those lucky enough to visit. At the heart of Uluru is, of course, Ayers Rock. A World Heritage-listed site, and an iconic part of Australian history, located in the Kata Tjuta National Park in Australia's red centre.  This is a landscape from the beginning of time, that pulses with Australian indigenous culture.
SEIT Outback Australia offer some great authentic, small group day experiences for Ayers Rock-seeking adventurers. Try one of their treks and immerse yourself in the sheer beauty of Uluru sunset. It is worth noting that the Anangu (the local Aboriginal custodians) prefer that visitors don't climb the rock, as the summit crosses over a sacred site.
Darwin & Kakadu National Park, Central Australia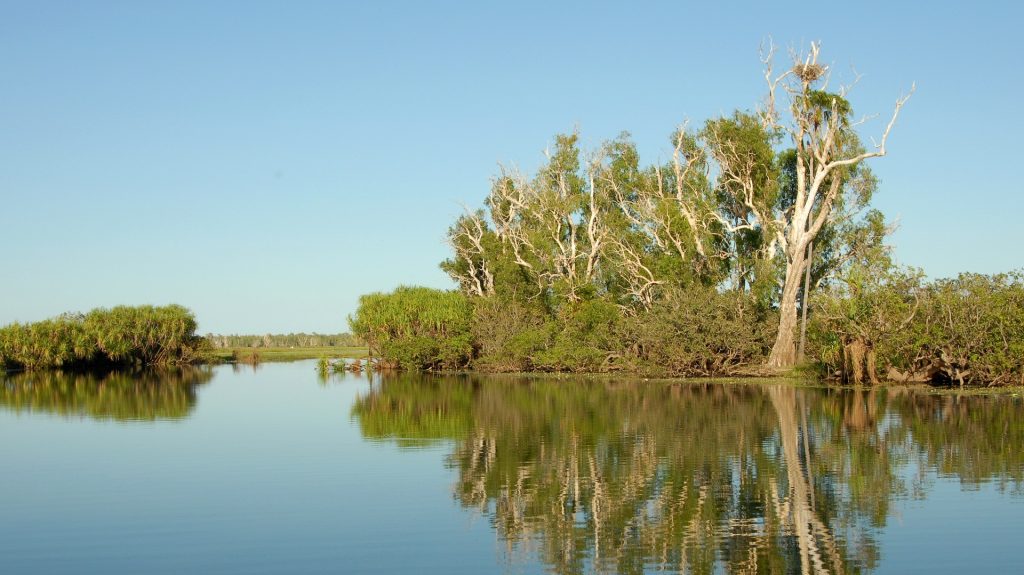 Ever surprising, Australia is a country of stark contrasts when it comes to climate and up at the Top End, you'll find yourself in much cooler surrounds with the wetlands and waterfalls. Tropical Darwin is your gateway to Kakadu National Park, Australia's world-heritage listed, largest national park. This part of Australia is home to birdlife, crocodiles… you name it. It's is a beautiful, expansive canvas, brought to life but the buzzing wildlife that inhabits it.
Lords Safaris is a family-owned (but multi-award winning, might we add) luxury tour provider that offers expeditions around the Top End. Try one of their private charter tours around the area to experience an iconic Yellow Water cruise.
Thirst for adventure that could only be quenched by an Australian outback expedition? Get in touch here, we're ready to design your journey.