Image from Momofuku
We wouldn't blame you "out-of-towners" if the first thing that comes to mind when we say Australian cuisine is a beachside barbeque. And don't get us wrong: midsummer warmth, plenty of beer and great food as you watch the sun go down – there's not much like it. But you're mistaken if you think that this is all we have to offer our visitors when it comes to culinary credentials. Last month we proved it, with two Australian restaurants – Birregura's Brae and Melbourne's Attica – making it onto Conde Nast Traveller's high-profile 50 best restaurants in the world.
A visit to Sydney will show you what we're talking about here. We'd be willing to bet that the spirited city, with its gorgeous harbour and infectious energy, was on your list anyway. And if you count yourself a bit of a foodie, you won't be disappointed by your trip. Sydney has a lot to offer in this arena, and it's not short on accolades of its own: many of its fine dining venues picked up awards in the Gourmet Traveller 2017 Restaurant Guide Awards.
An eclectic culture makes for menus with global influences. And the vibrant, yet relaxed atmosphere that runs through the city like a current makes Sydney your go-to destination for dining experiences that are more than just a meal. Let's take a look at a few of the places that scored a coveted spot on Gourmet Traveller's list of award-winners. Plus, some of our own personal favourites from around the area.
Sixpenny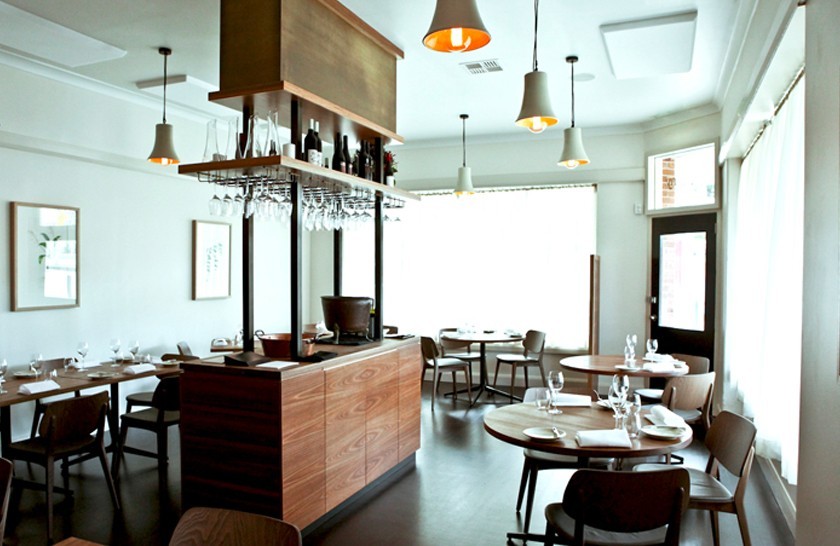 Image from Sixpenny
Where is it? Hidden away in Stanmore, one of Sydney's quieter suburbs.
What's great about it? This is the joint venture of acclaimed chefs James Parry and Daniel Puskas. You can expect contemporary Australian dishes, with a focus on the best of the best local produce (think Spanner crab, potatoes with oyster). There's even a kitchen garden outside. It's a cosy, intimate setting with a relaxed atmosphere that'll make you feel like you're eating an amazing dinner at the home of a close friend.
What's good to eat? Try the six or the eight-course tasting menu with wine pairing to really make the most of everything. The restaurant's wine list is chosen with "a focus on light, fresh wines with texture and concentration of flavour". Sixpenny's Dan Sharp picked up "Sommelier of the Year" in Gourmet Traveller's awards, so it really must be pretty good.
Momofuku Seiōbo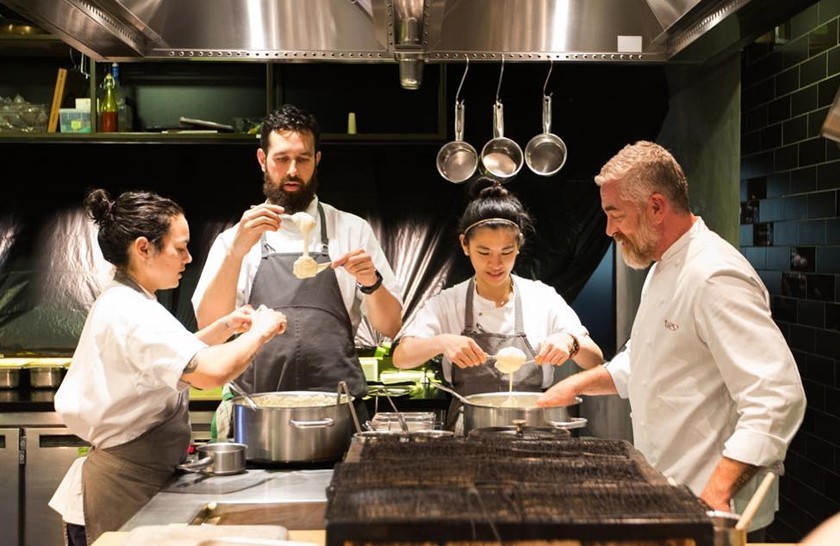 Image from Momofuku Seiōbo
Where is it? At The Star, Pyrmont Street (yes, inside a casino…).
What's so great about it? Gourmet Travellers Restaurant of the Year: a Japanese name and a menu inspired by global fusion. It's high-end fine dining, but it's also fun. It's lively, it's noisy, the open kitchen makes the whole thing feel like a performance. And the chefs won't hesitate to chat to you while they're cooking up your next course. 
What's good to eat? Newly appointed Executive Chef Paul Carmichael focusses again on Australian ingredients and has even managed to introduce subtle Caribbean influences from his own background. It's an 11-course tasting menu… so if there's one dish that isn't quite up your street, you're likely to find something else to please your palette.
Porteño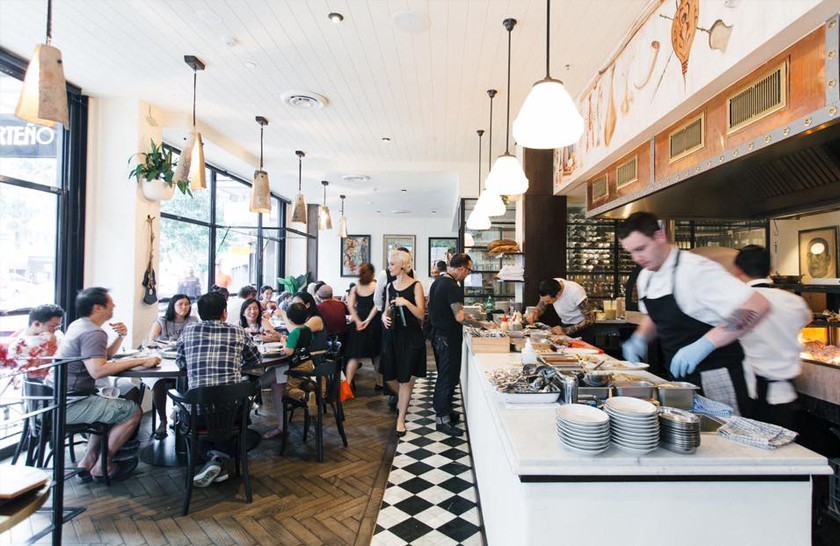 Image from Porteño
Where is it? Surry Hills.
What's so great about it? Latin-American fire finds itself at home in the stylish eastern suburb. Described as a "reinvention of the tapas bar", it's authentic, it's audacious and your meal is prepared on a traditional Parilla and Asado (a barbeque, and a "pit of fire"). Private dining experiences are also available.
What's good to eat? The menu is designed by chefs Elvis Abrahanowicz and Ben Milgate to be shared in the Argentinian way, so just order everything. Starters are light (wood roasted beetroot salad with whipped ricotta), mains are spicy (paprika and garlic pork sausage with romesco) and the selection of booze is abundant.
Restaurant Hubert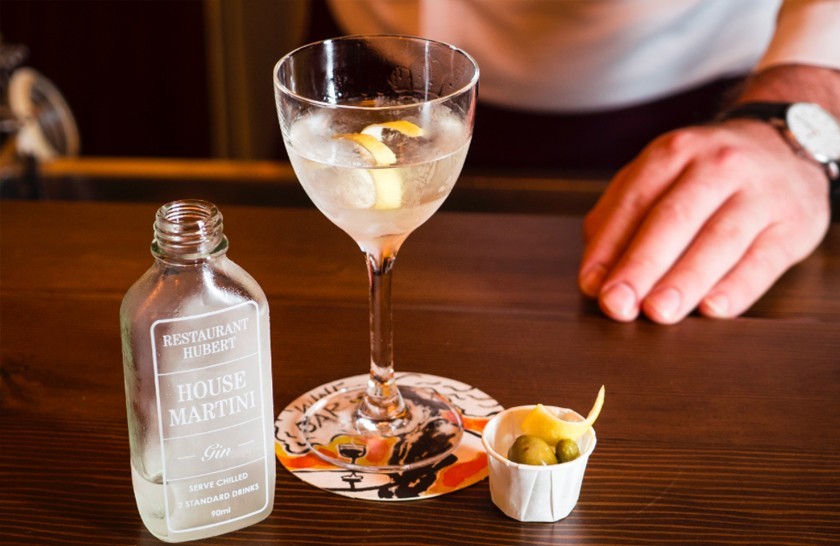 Image from Restaurant Hubert
Where is it? Downtown Sydney. Bligh Street.
What's so great about it? The focus on creating a truly enjoyable atmosphere. The basement setting gives the venue a simmering buzz and that fun late-night feel. French bistro-style food, with bars all over the place.
What's good to eat? Or, maybe the question here is "What's good to drink?". Restaurant Hubert won Wine List of the Year 2017, and theirs is 40 pages long… Pair the cassoulet or the charcuterie with a half bottle of Shiraz or Grenache. And then stick around for something a little stronger once you're done with dinner.
Looking to explore Australia through your senses? We can help. For unrivalled insight into the best culinary experiences that the country has to offer, plus help designing your bespoke tour, contact us here.