"Let's take the scenic route."
Well, if you're making your way around New Zealand, it's pretty near impossible not to take the scenic route. It's small, but seemingly endlessly spacious. Here, you'll find misty mountainscapes and magical woods to marvel over; you'll adventure across Alps and glaciers and be wowed by wilderness and wildlife. Its soul-stirring scenery is simultaneously serene and a little scary. It's a hiker's dreamland, and there's plenty of aptly-name super lodges to keep you cosy along the way. This is the kind of untamed, rugged beauty that you won't come across anywhere else on the planet. The great outdoors has long been the inspiration for art in all its many forms. And, famously, New Zealand recently so – taking on a leading role as Lord of the Rings' "Middle Earth" in the 2001 cinematic adaptation. So, you see what we mean when we say that it's a setting which conjures up visions of another world.
With the exhilarating chill of Autumn now hanging heavy in the air for us over here in the Southern hemisphere, we can't think of anything more appealing than finding a way to get lost in New Zealand. To get you started, we've put together a little snapshot of our favourite wilderness discovery tours. Because we've always got you covered when it comes to taking the scenic route…
Explore South Island with Wildsouth Discovery
A tour that goes above and beyond is one that takes you high and low. Extinct volcanoes, stretching plains, soaring cliffs, you want to see it all. Wildsouth Discovery owners Brian Lucas and Paula Sinclair offer bespoke, small group private tours around New Zealand's South Island. They guide and host the custom-designed tours themselves, and the emphasis is on those special little moments of splendid isolation in natural surroundings. Their Nature and Wilderness Expedition is a nine-day tour which will take you from Christchurch to the West Coast through to Queenstown, ending up at the Milford Sound. It's a fantastic way to see some of the most revered parts of New Zealand. Brian and Paula run their tours like safaris – they'll get you comfortable in their 4WD and then drive you up from the Canterbury Plains, through Arthur's Pass National Park and the High Country.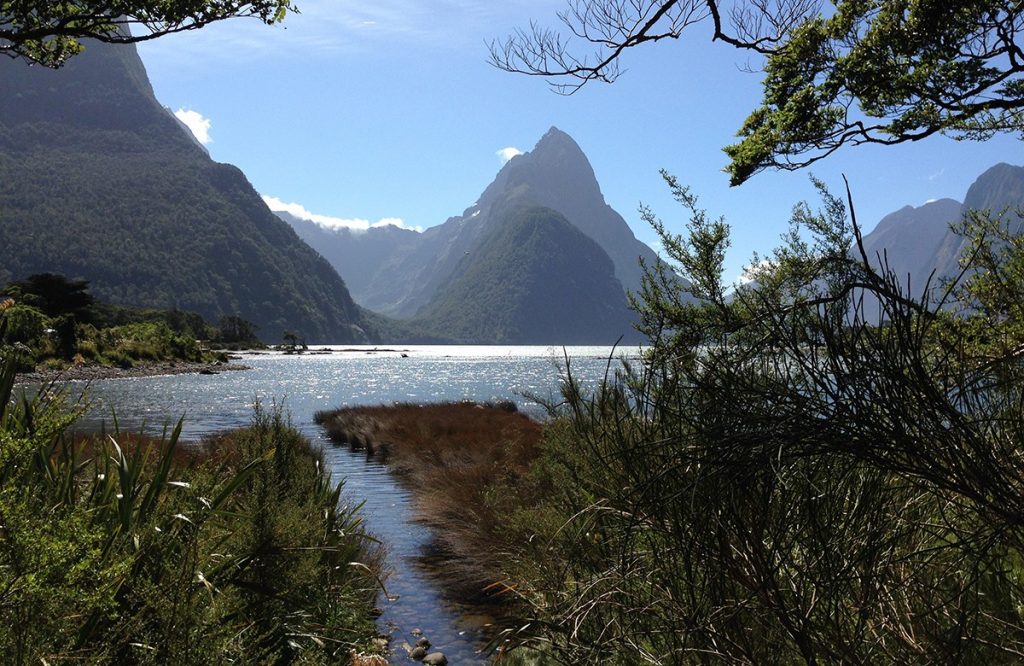 Discover Rotorua with Elite Adventures
Visiting Rotorua is like travelling back in time. And we're not talking sweet, quaint, "olden-times" history here, we're talking prehistoric. It's really one of the most spectacular places you'll ever come across. Picture yourself journeying through flora, fauna, active volcanoes, steaming geysers, hot springs. We'd recommend taking an experienced guide along with you for the ride, and the award-winning locals from Elite Adventures can offer you an unforgettable insight into the North Island's geothermal paradise. A full day's tour with the team from Auckland to Rotorua will see you beginning at New Zealand's largest active boiling mud pool. On to the Lady Knox geyser and the Rainbow Springs sanctuary, you'll find yourself at home amongst amazing wildlife and native forest, plus unique Maori culture. If you're looking to really immerse yourself in your natural surroundings, then you'll try one of their "bush walks" – available unguided or guided, depending on how lost you want to get….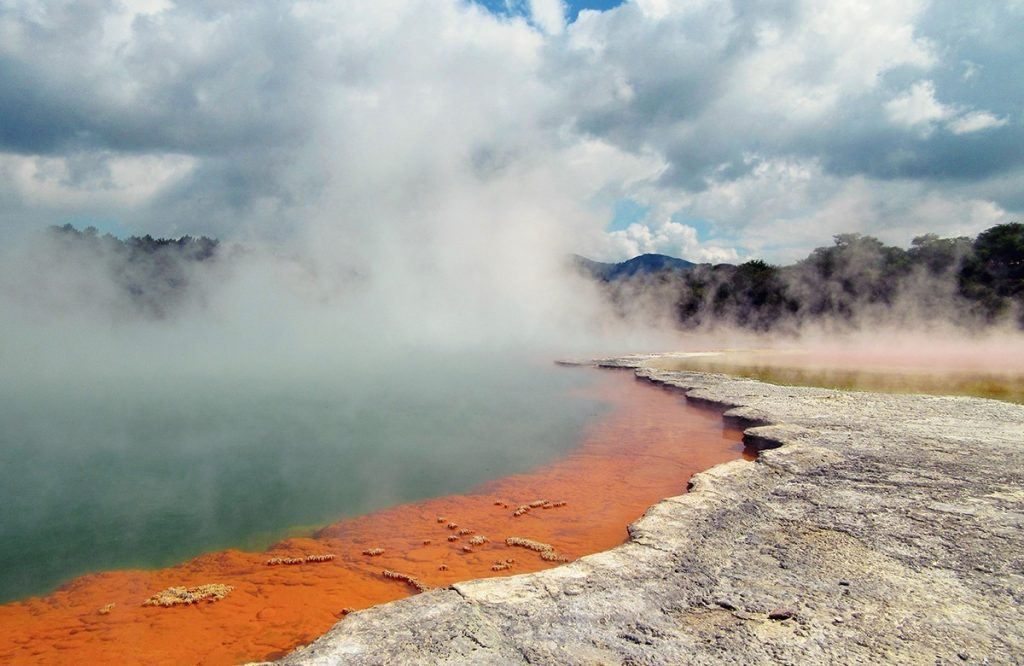 Adventure with Glacier Southern Lakes
So, what's the most secluded spot that you could find to take yourself away from the stress of everyday life? The top of a glacier is probably pretty close. Milford Sound, found in the Fiordlands, is widely acknowledged as the highlight of the South Island, so the setting doesn't really need much in the way of an introduction. But we can't imagine a more spectacular way to appreciate 360-degree views than from the window of a helicopter. Glacier Southern Lakes have got you covered here… Make yourself comfortable in one of their six-seat luxury helicopters, and sit back while you wind your way through isolated valleys and ancient forests. From your vantage point up here in the sky, the Milford Sound's waterfalls, pristine lakes and jagged mountain peaks will astound and inspire you.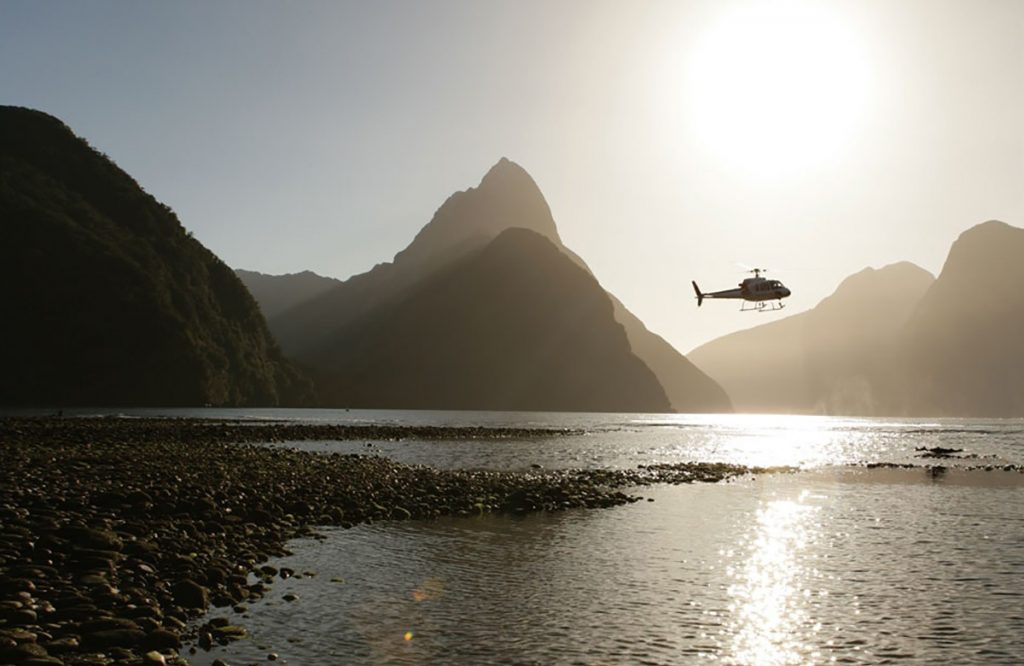 Looking to get lost in New Zealand? We'll find a way to make it happen. For help curating your bespoke tour of the South Pacific, get in touch here.