Image from Gourmet Escape
When people ask us "What's the best time of year to visit Margaret River?", our response is usually "Anytime!". Sprawling landscapes tucked away in the South West corner of Australia, just a short journey from Perth, make this a genuinely beautiful part of the world to explore year-round. But there is one event that gets us really, really excited.
Each November (summertime to us here down under), Leeuwin Estate vineyard plays host to the now incredibly popular Margaret River Gourmet Escape. The three-day festival – running from 17th to 19th November this time around – is a firm favourite with foodies and celebrity chef guests alike. We're willing to bet that you haven't seen a food festival done like this before. Or, at least not one in such a unique setting.
You'll get to taste some of the region's renowned wines, and you'll be spoilt for choice with the best of the best local produce – all of it cooked up for you by award-winning chefs. Long, warm, sunny summer days spent outdoors, with great food and great company… what could be better? Forward- thinkers that we are, we've put together a guide to the Gourmet Escape. Plus, some handy tips on how you can make the most of your stay in the area.
What to Expect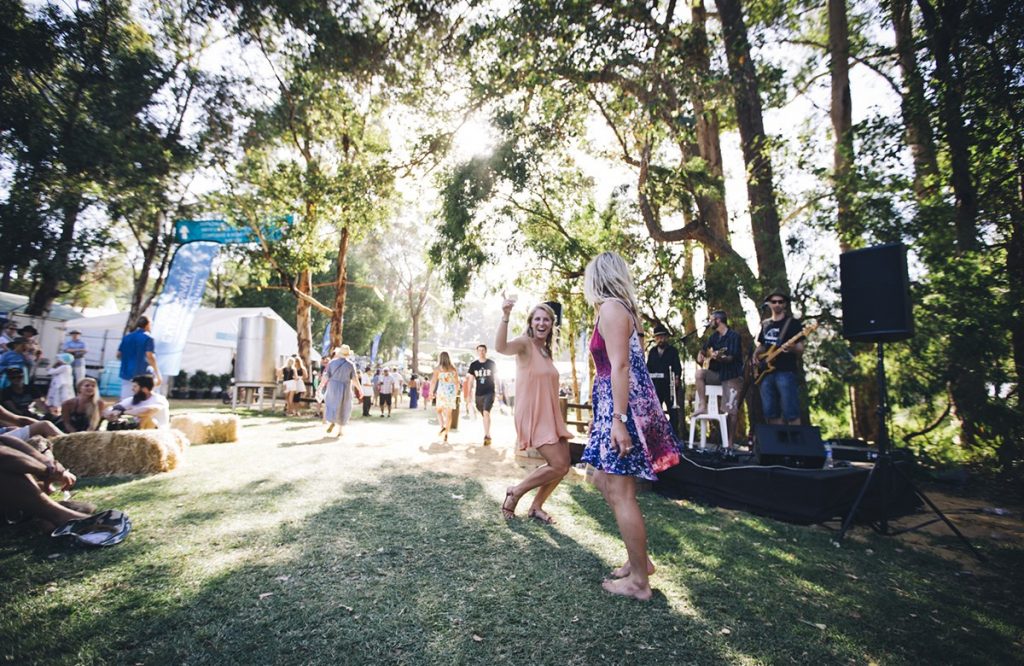 Image from Gourmet Escape
This will be the sixth annual Gourmet Escape. And we're expecting to see lots of the usual famous foodie faces giving demonstrations, Q&As or hosting tasting sessions, long lunches and intimate dinners – previous year's guests have included Nigella Lawson and Rick Stein. The weekend centres around the Gourmet Village, a sunny woodland setting infused with a sense of warmth and community that is totally infectious.
Our favourite events? The Margaret River icon tastings, where you'll choose between sampling Chardonnay or Cabernet Sauvignon, guided through the session by experts. Last summers' was led by acclaimed critic Nick Stock, who was joined by connoisseurs, James Halliday and Tyson Stelzer. Another highlight is always the collaboration dinners, which see two or more chefs working together on menus prepared from perfectly paired, locally sourced ingredients. Served in style, with a side of storytelling from your hosts: expect insights into their culinary influences and their experiences with food and wine. And (before you ask…) yes there is, of course, a beachside barbeque.
How to Get Around
The Margaret River region is a three-hour drive south of Perth. Perth is a pretty unmissable part of Western Australia, so you'll probably want to spend a little time here before making your way across to the festival too. If you're game for a road trip, you'll take the inland scenic route, enjoying regular stops to admire the breathtaking coastal landscapes on your way. Like to travel in style? You'll take a 25-minute direct flight by private jet from Perth to Margaret River, making the most of the luxury lounge before departure and enjoying exclusive use of the aircraft while on board. And once you arrive? Your private chauffeur will be waiting for you and will be available throughout your stay to take you around the event.
Where to Stay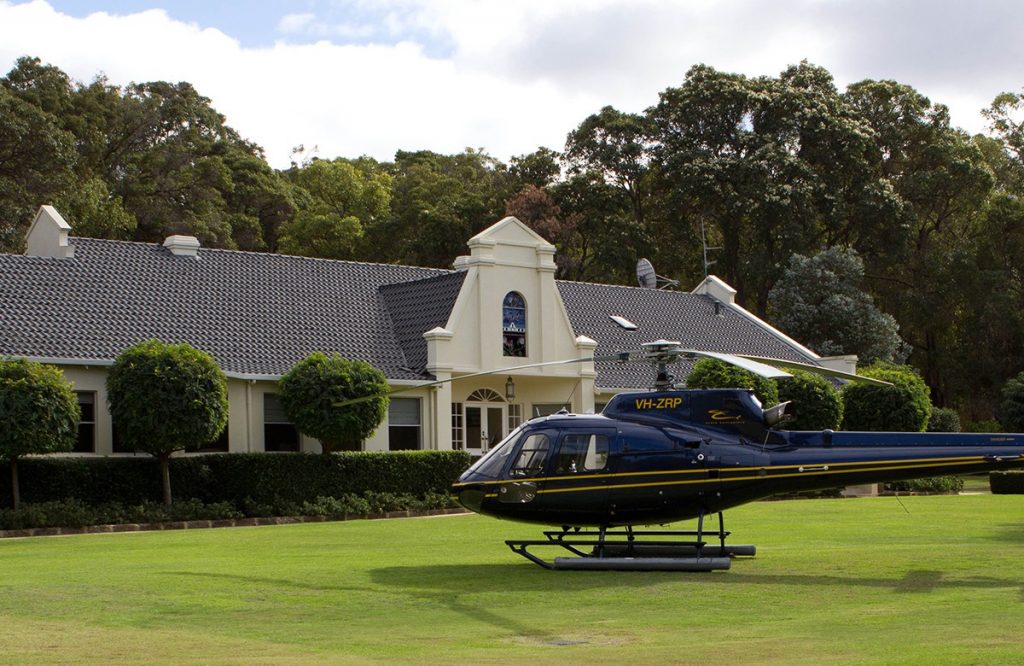 Image from Cape Lodge
Perched on the edge of a lake and surrounded by towering forests in its own secluded vineyard, Cape Lodge in Margaret River is the perfect setting for you to enjoy your time here. And it's not just us who think it's fantastic – the retreat was voted Best Boutique Hotel in Australia and listed in Condé Nast Traveller's Gold List. It's a great base for you to enjoy the festival, and you should make sure to take full advantage of the multi-award winning restaurant. The lodge is also only a few minutes away from the coastline, so you won't be able to resist a dip (or a surf, for those of you that way inclined) in the Indian ocean while you're here.
Exploring the Area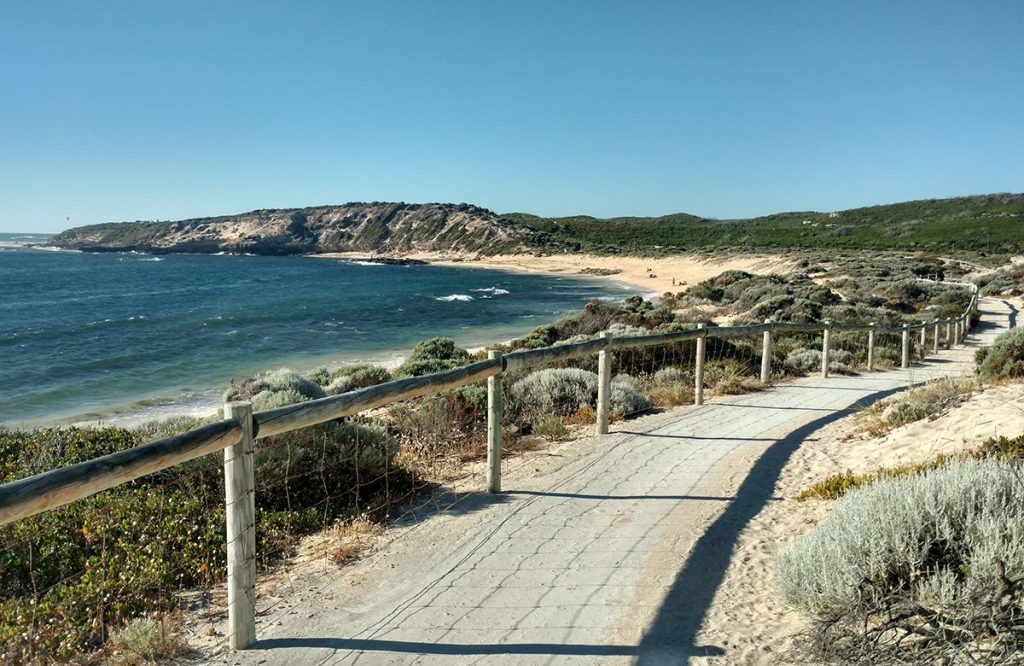 A region best known for its premium wine-making credentials, it's fair to say that Margaret River makes both a mean white and red. It's home to over 150 world-class wineries, and there's a whole host of tours that you can take around the area. Something a little fun? Try pedalling from vineyard to vineyard on a bicycle wine tour, or blending your own bottle. If you're looking for other ways to explore the landscapes, try one of the hiking trails. The Cape to Cape Track (a five to six-day walk, which you might want to shorten), takes you along the coastline from Leeuwin-Naturaliste National park. The real essence of Margaret River is captured in one of its' sunsets, and this is where you'll find them.
See yourself spending a summer's weekend relaxing in Margaret River? So do we. Whatever your vision, we'll go above and beyond to make it a reality. For help designing your visit to the Gourmet Escape this November, or a full bespoke journey created around you, get in touch here.