Calling all animal lovers: your guide to unique wildlife adventures
An Australian vacation can take a whole host of different forms. Beachside escape, cultural city break, outback adventure; we can do them all here in Aus, and pretty well too. But what's the first thing that you picture when you think Australia? Well, it's our wonderful wildlife, right? Kangaroos, koalas, wallabies: Australia is home to some of the most unusual, breathtakingly beautiful animals in existence. Most of them, you won't find anywhere else in the world.
A sleepy koala blinks at you from the treetops; a majestic manta ray glides underneath the surface of the glittering ocean; a smiling mother and her Joey hop past. Intimate, inspiring experiences with Australian wildlife – for most people, this is the ultimate bucket list stuff. We've gone ahead and rounded up a handful of our favourite wildlife experiences and the best spots to enjoy them.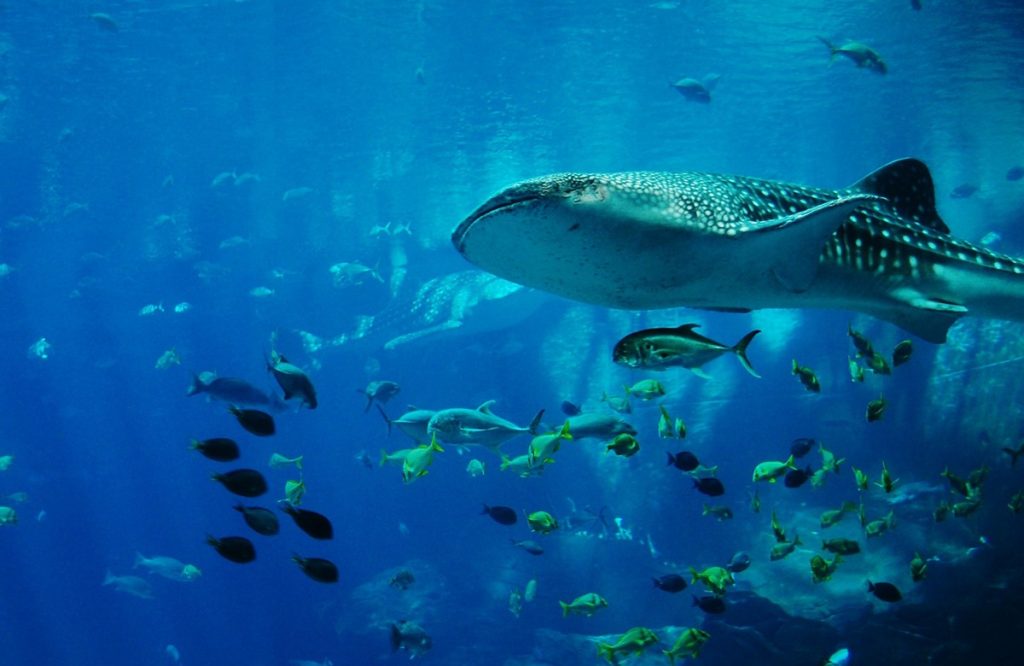 Whale Sharks at Ningaloo Reef, Western Australia
Much less visited than the Great Barrier Reef, Ningaloo Reef is the most remote of Australia's coral reefs. It's an untouched location: a well-kept natural secret that exists somewhere outside of city dweller's consciousness. Our most-loved local? The whale shark. A slow-moving, docile little creature that you'll find here from April to July. Or, I guess, not so little – this is the biggest fish in the world, and some of them grow to around 18 metres in length.
A day's tour gives you the chance to snorkel, dive or cruise alongside these gentle giants. Swimming with them is a totally sensory, almost ethereal experience. Plus, they only eat plankton… a little reassurance for you if the second part of their name scared you off. If you're looking for somewhere to dry off? The exclusive waterfront safari camp Sal Salis Ningaloo Reef is authentic, eco-friendly and committed to conservation. The resort's nine solar powered wilderness tents are the only tourist operation in Cape Range National Park.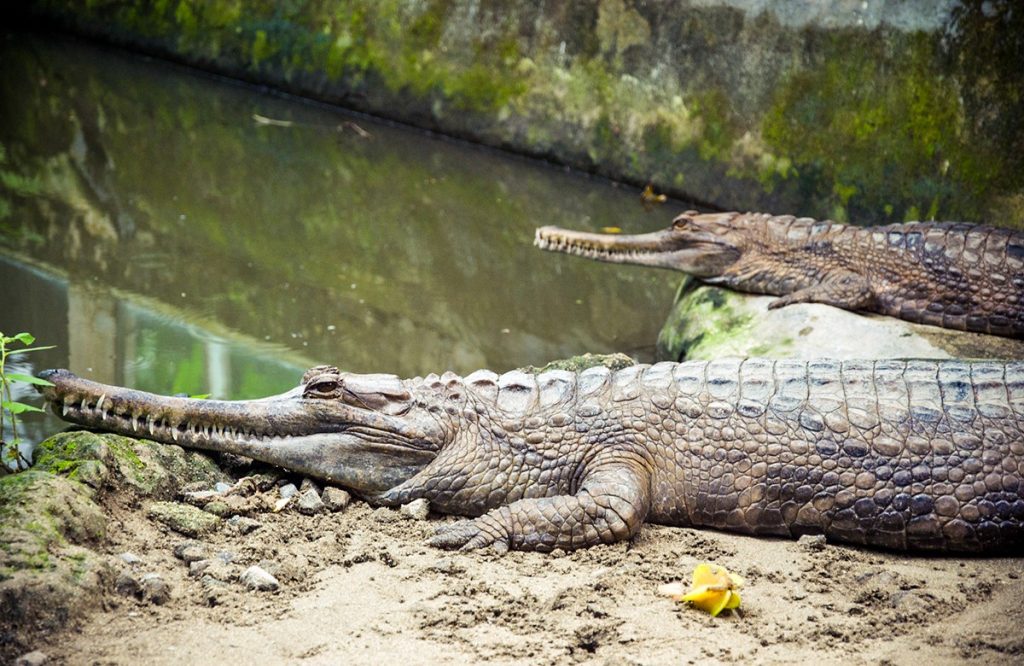 Crocodile Watching in Kakadu National Park, Northern Territory
Not quite so agreeable as some of the other animals on our list, but all the same pretty breathtaking to look at in its wild natural habitat, is the crocodile. Get to know the crocs from a safe distance and enjoy a tranquil ride on a canopied boat on the Yellow Water Cruise, which takes you through Kakadu National Park.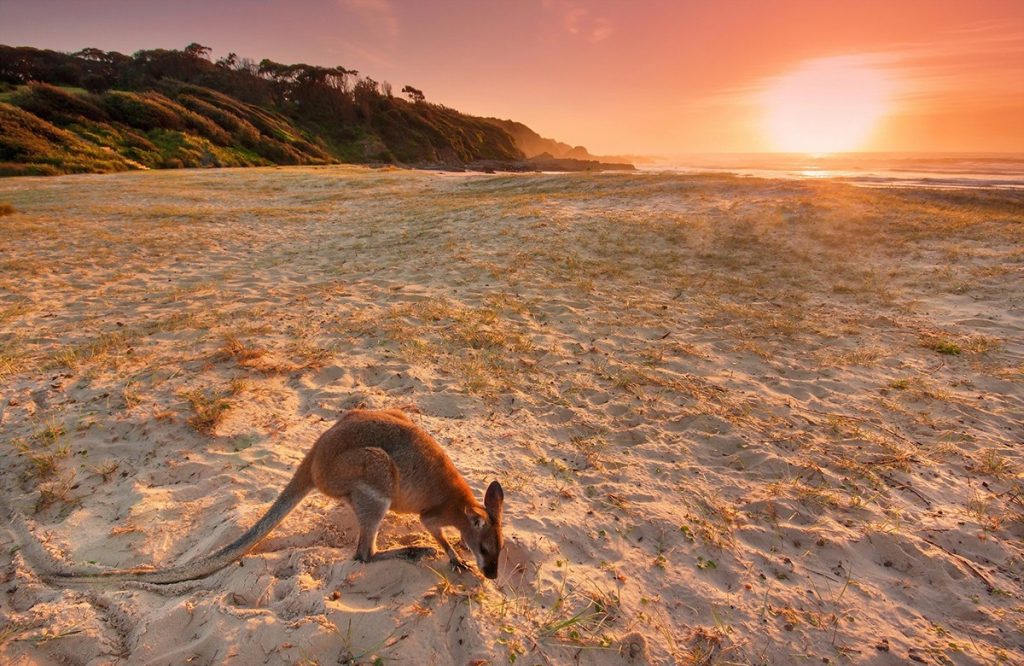 Kangaroos & Koalas at Kangaroo Island, South Australia
Kangaroo Island. Just 30 minutes by plane from Adelaide, you might hear people talk about it as "a zoo without fences". KI is a pretty immersive wildlife experience. It's a chance get up close and personal with native animals in their natural habitat – here, you're a guest in their home. Best places to spot kangaroos or koalas on the island? Relaxing up in the eucalyptus trees on Koala Walk at the Hansen Bay Wildlife Sanctuary. Kangaroos you'll find hanging out at Black Swap in Flinders Chase National Park. If you want a guided journey, go with the Southern Ocean Lodge, who offer their own customised tours. The cliff side luxury lodge makes a fantastic host for your stay on the island.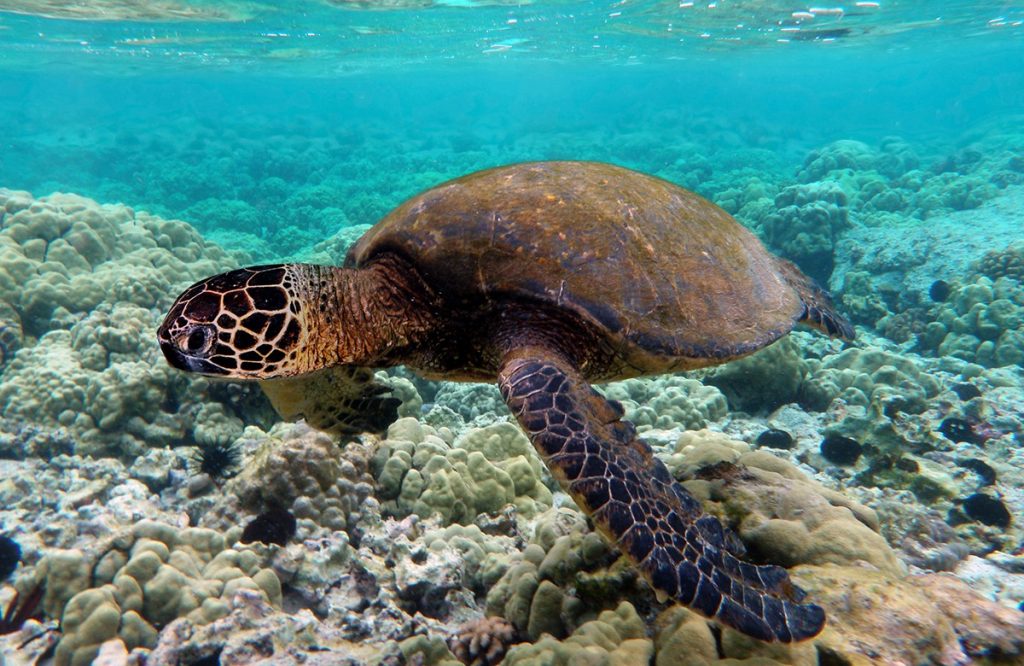 Baby Turtles at the Great Barrier Reef
Let's face it, the Great Barrier Reef was probably already on your list. After all, it's the largest coral reef and a World Heritage site. Unmissable, right? But your mistake would be thinking that underwater is where it's all happening. During Turtle Season, Heron Island on the southern coast of the reef becomes the chosen home for Green and Loggerhead turtles, who come here to nest and hatch. The hatchlings start finding their way into the world between December and March, and you can join them on their very first journey into the sea. National Geographic style moments like this one are nothing short of once in a lifetime. But you'll want to keep your distance and switch the flash on your camera to off. They use natural light horizons to find their way out into the sea, and respecting the turtles is about giving them their space.
Australia's got you covered when it comes to unique experiences with nature, and our Wilderness Australia tour can offer you an unforgettable trip. Or, if you're looking for some help with designing a bespoke wildlife journey, you can get in touch with us here.