Private yacht charter can be one of the most rewarding experiences of a lifetime. As you have the yacht entirely at your disposal, it will offer privacy, luxury and levels of service rarely seen. If you are considering chartering a superyacht as part of your travel plans, then here is some information to start your journey.
What is a superyacht?
A superyacht is identified as a luxury, privately-owned yacht over 24 metres which is operated by a full time and professional crew. A superyacht can either be a sailing or motor yacht. Sometimes, you will see the terms megayacht and gigyacht which are terms for yachts over 70 metres and 100 metres respectively.
What does private yacht charter really mean?
Chartering a yacht is, in effect, renting the whole vessel and the crew who operate it. In comparison to cruise liners, you charter the whole of a superyacht not just a cabin. There are two elements to charter a yacht – the charter rate and the Advanced Provisioning Allowance (or APA). The charter rate covers the yacht and crew whilst the APA covers the consumables. Both are paid in advance and the APA is usually valued at 30% of the charter rate. Think of it as paying for a hotel room and the room service in advance. At the end of the charter, any remaining APA is repaid to the charterer. If the charter is operated in a country with a consumption tax, it will be added to the charter fee and APA.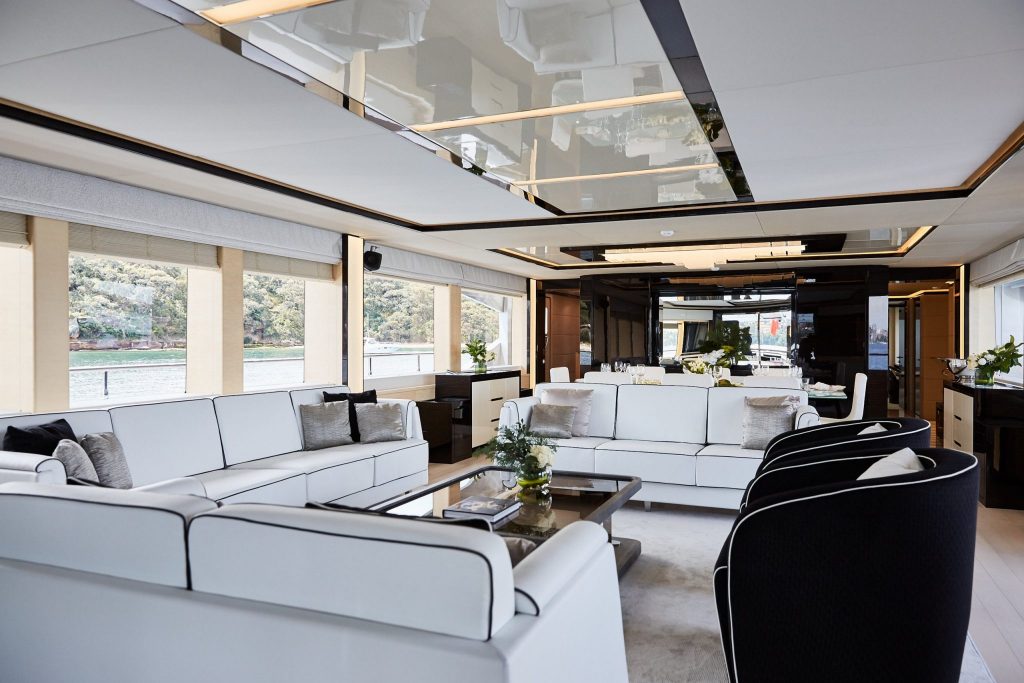 Where can I go on a superyacht?
In short, anywhere you can imagine. Prior to the charter, Touring Treasures will work hand in hand with you to discover what you wish to see and experience. Using this information, the Travel Designer will match you with the perfect yacht and itinerary.
How many people can be accommodated on the yacht?
Private yachts are generally limited to 12 passengers although there are some which accommodate more and some less. The accommodation is usually split into six suites with ensuites and a combination of king beds and twin share.
Can I take my children on a superyacht?
Yes, a superyacht charter is a perfect holiday to include children. The yachts operate to the highest of safety standards with a crew of anything from 10 people to over 40 depending on the size of the vessel. Many yachts have nannies as part of their crew and if not, we can arrange one for you. There is plenty onboard to entertain the smallest members of the travel party from gentle watersports to something more adrenalin pumping.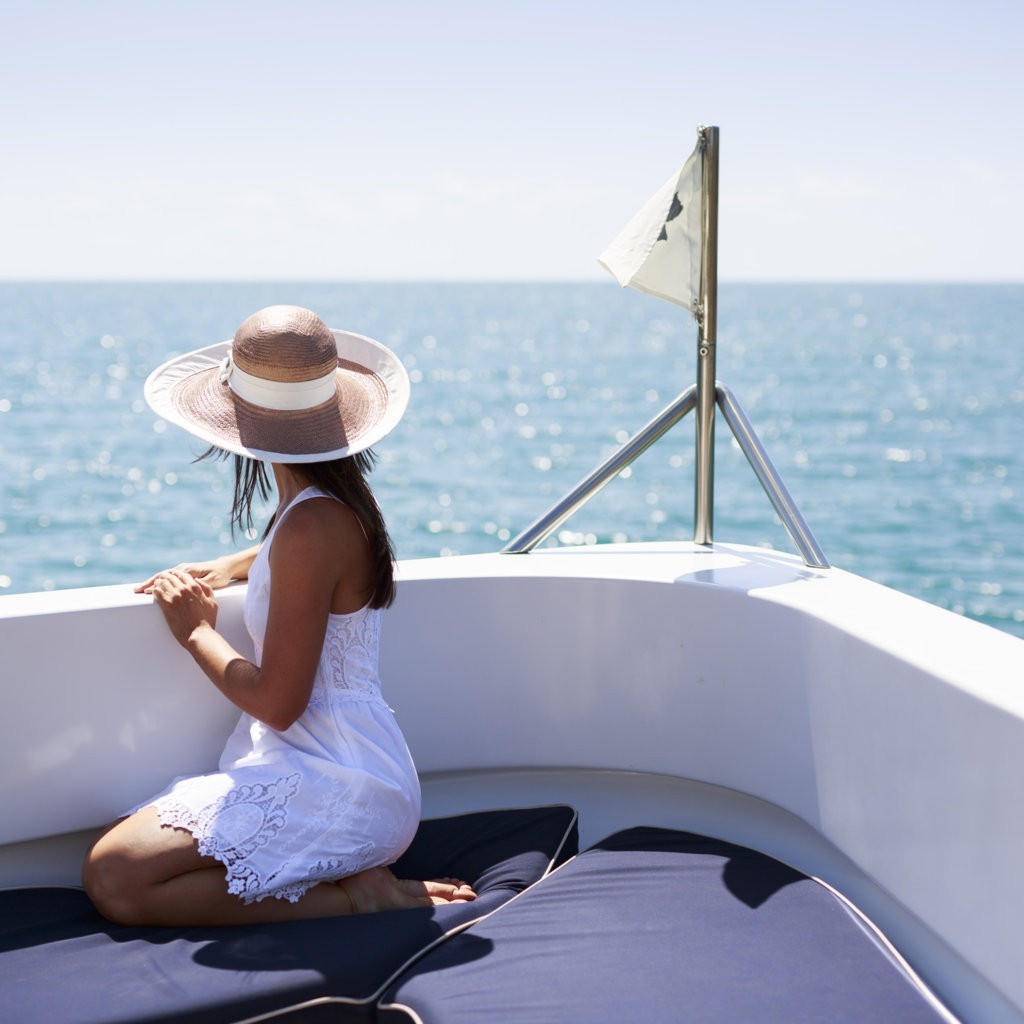 Can I smoke onboard?
You won't be permitted to smoke in the interior of the yacht however there is ample deck space to enjoy a cigarette or cigar.
May I try out the watersports equipment?
Yes, you may although is some cases and destinations you may need to be appropriately certified to do so.
I have a very specific diet. Can I tailor the menu to my needs?
Yes, of course. The crew of a superyacht include a full time private chef. Prior to the charter beginning, our team will discuss the dietary requirements and desires of everyone onboard and the chef will devise a menu specific to your needs. Increasingly, guests are using the time onboard to complete a detox or wellness programme and it is the perfect place to do so.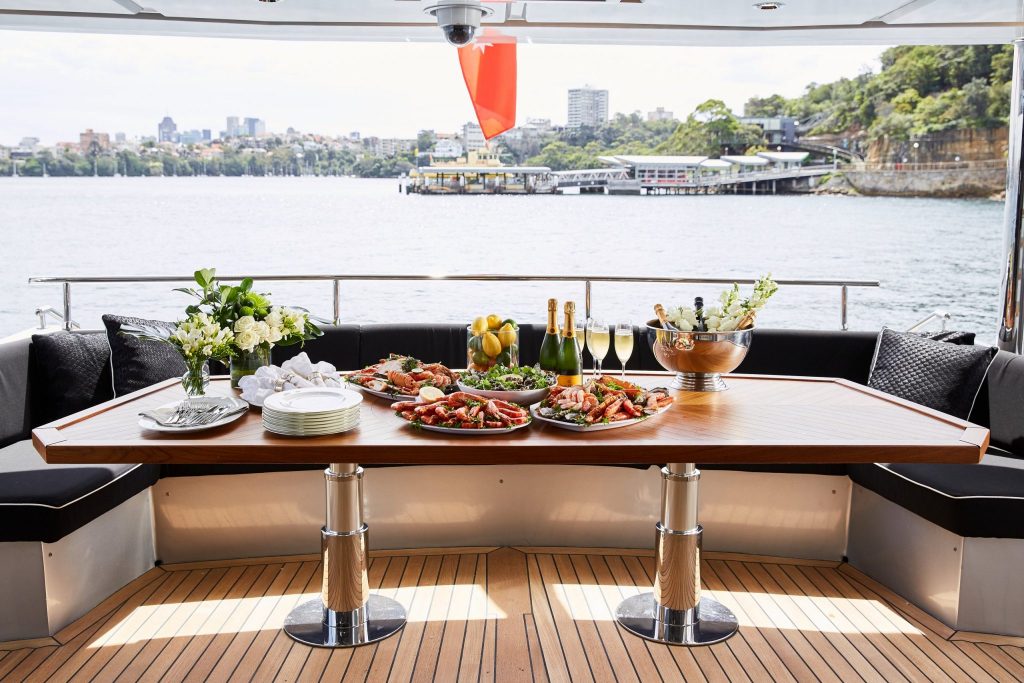 What if the weather is bad?
Like any holiday, a cruise on a superyacht will be affected by inclement weather. However, the beauty of a vessel the size and sophistication of a superyacht is that the itinerary can be adapted to the conditions.
Should you require further information about chartering a luxury yacht for your next holiday, please contact one of our expert Private Travel Designers here.