Table 131° is set simply.  Yet the whole scene is far from simple.  As the amber sun sets over Australia's spiritual red centre, Uluru (also known as Ayers Rock), the stars appear in numbers too great to measure and the culinary adventure begins. 
Waiters appear with delectable dish, one after the other, paired with leading Australian wines.  The four course menu changes daily and features the freshest produce enhanced by local delicacies only found in this part of the world.  Intriguing delicacies such Davidson plum, lemon myrtle and desert-foraged herbs.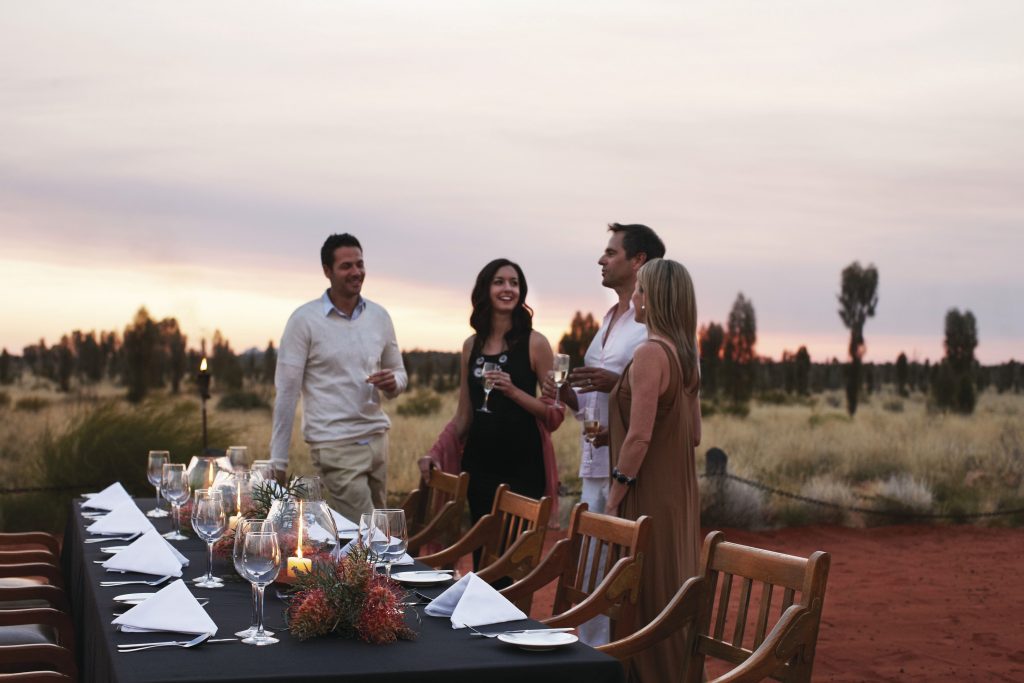 The night meanders on as the stars brighten and the conversation flourishes.  And just when you think there could be no more to this perfection, Longitude 131° resident astronomer presents the tales of the stars from both the traditional Aboriginal land custodians and famous astronomers of the past.
In a true state of zen, you can return to the Dune House, at the heart of the Uluru Kata Tjuta National Park, for digestif or back to your luxury tent to ponder further this beguiling location.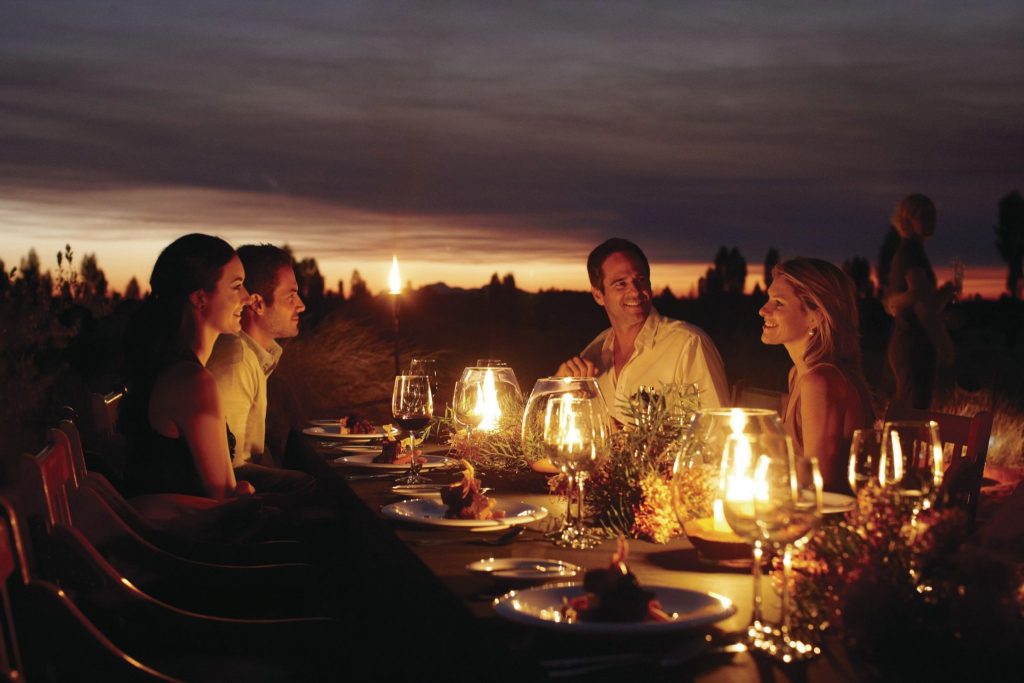 This is just one of many experiences which make up the Treasures of Australia by Private Jet; a 21-day journey of perfection which brings together the best culinary, wildlife, cultural and adventure experiences the country has to offer.
For more information on dining at Table 131° or Treasures of Australia by Private Jet, please contact our Private Travel Designers here.