Tahiti
Immersed in a world of majestic mountain peaks, turquoise waters and white-sand beaches, visitors to our islands create memories through authentic experiences that cannot be found anywhere else in the world. For centuries, the Tahitian people have referred to this as "Mana". Mana is a life force and spirit that surrounds and connects all living things. You can see it. Touch it. Taste it. Feel it. And from the moment you arrive, you will understand why we say our islands are Embraced by Mana. Come discover the rich stories of our people, our culture and our heritage while experiencing the world-renowned iconic beauty that has lured travelers for centuries. Surrounded by pristine, crystal clear blue waters, the 118 islands and atolls offer natural beauty, authentic island culture and unique French Polynesian style.
Each island offers a variety of activities and accommodation experiences from luxurious resorts with overwater bungalows, to family pensions to sailing via private charter or scheduled cruise. From our more well known islands of Tahiti, Moorea and Bora Bora, to Tetiaroa, Taha'a, Raiatea, Huahine, Tikehau, Rangiroa, Fakarava, to the Marquesas, Gambier and Austral archipelagoes, the country covers more than two million square miles of the South Pacific Ocean.
Embrace the warmth of your Polynesian hosts whose love for their islands is seen through music, dance, and flowers. Enjoy the drama and comfort of the world's perfect hotel room, The Overwater Bungalow, while sleeping above soothing lagoon waters. Voyage within the legendary South Pacific aboard luxurious cruise ships, super yachts, or passenger freighter that travel between Tahiti's most beautiful islands. Experience true relaxation and rejuvenation at one of the many luxurious Polynesian spas while nurtured by the tropical ambience. Share the warm, crystal-clear lagoons and swift ocean passes with schools of impossibly-colored fish, docile sharks, and giant manta rays.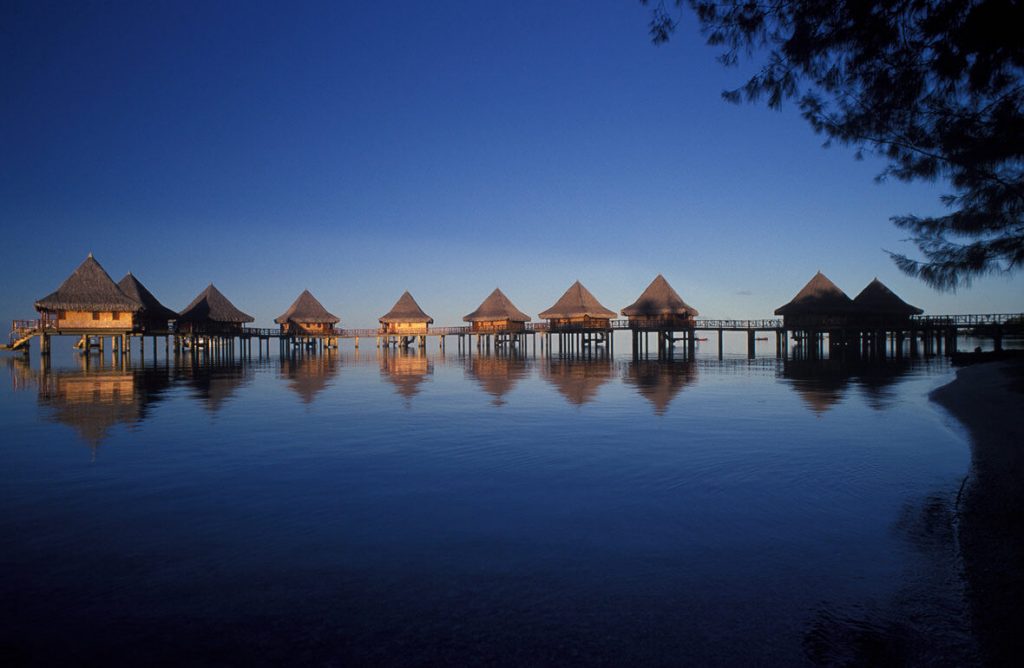 Over Water Bungalows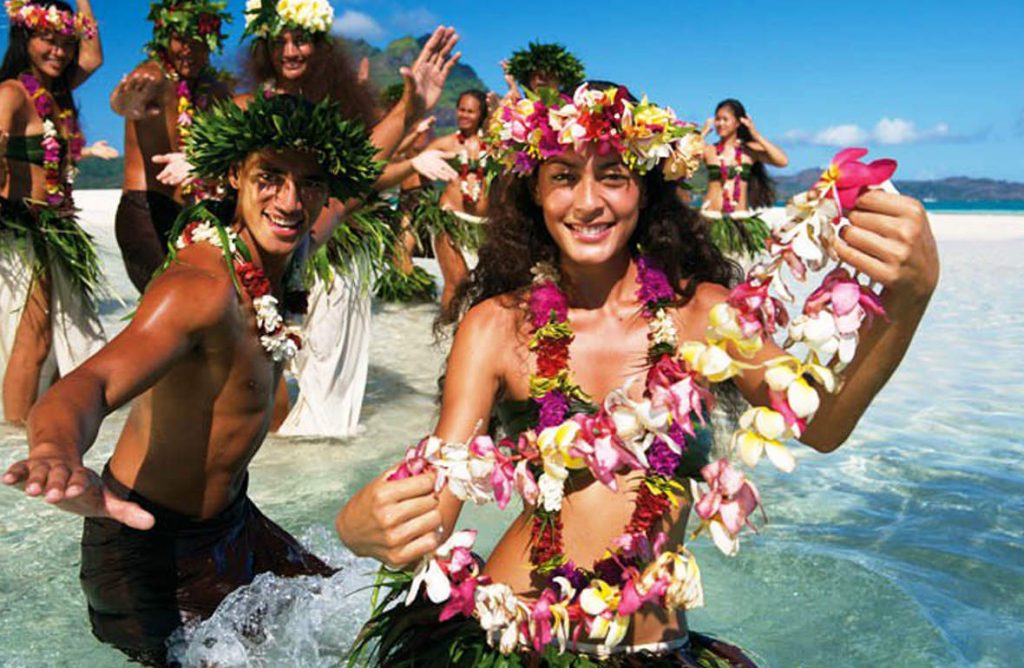 Polynesian Welcome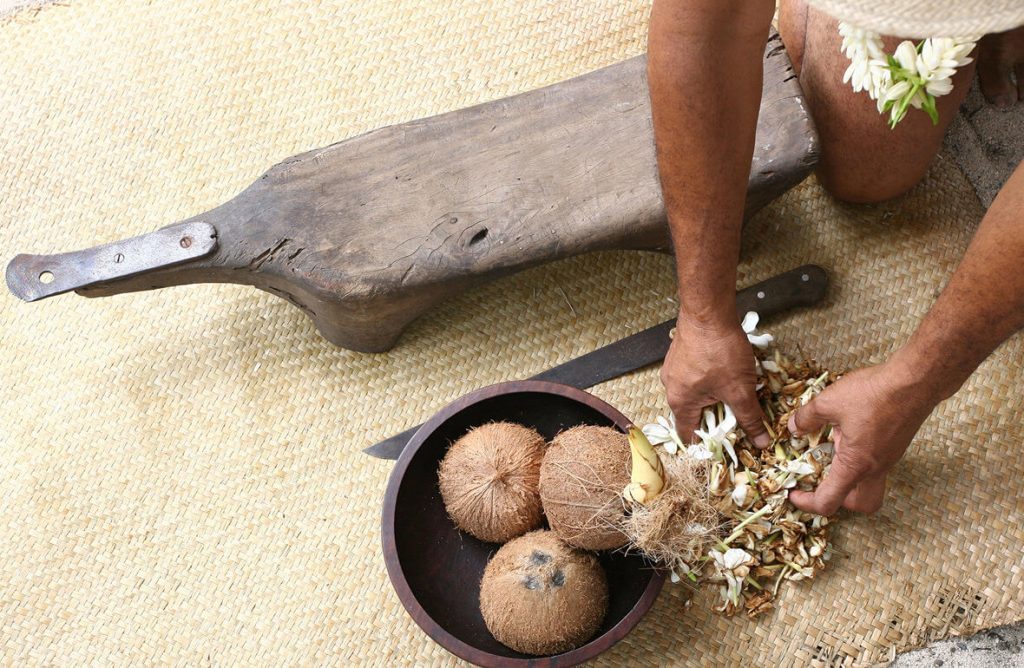 Local Flavours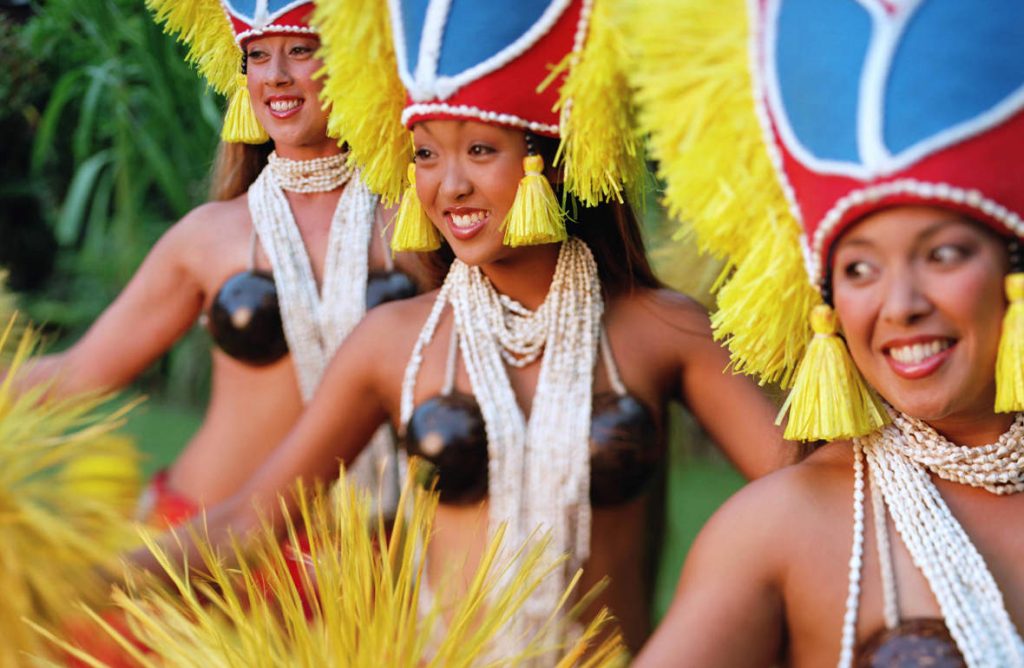 Traditional Dance
Map
Tahiti covers over two million square miles of the South Pacific Ocean and is comprised of 118 islands spread over five great archipelagos.
Huahine

Moorea

Bora Bora

Tahiti : Papeete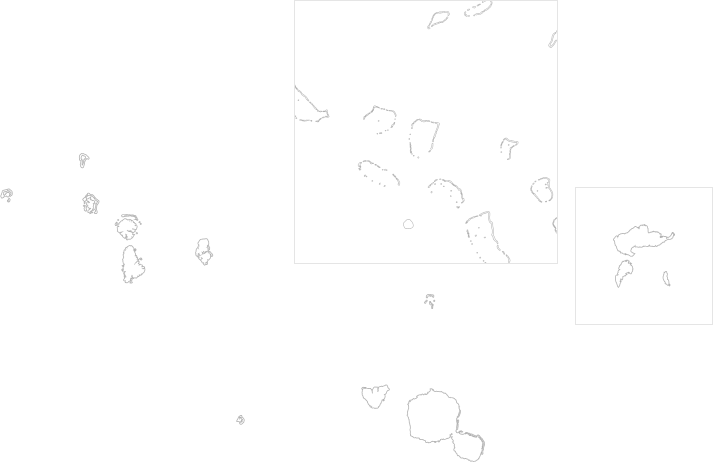 Regions
Tahiti – Moorea – Bora Bora – island names that evoke a wonderful state of mind, seducing honeymooners, romantics, adventurers, and vacationers looking for escape. Here, around these South Seas isles, a romantic sunset sea sends giant curls of turquoise breaking onto the colorful reefs that protect the tranquil lagoons of warm, bright-emerald waters and white coral-sand beaches.