Whether you're craving a serene, off-the-grid getaway with all the luxurious touches of a world-class hotel, or a celebratory cruise surrounded by your closest friends and the shimmering seas as far as the eye can see, a private crewed yacht charter experience can be customised to your every wish. Experience striking shoreline views, tranquil ocean breezes and high-end amenities with an exclusive luxury yacht charter in the South Pacific.
DISCOVER OUR SERVICES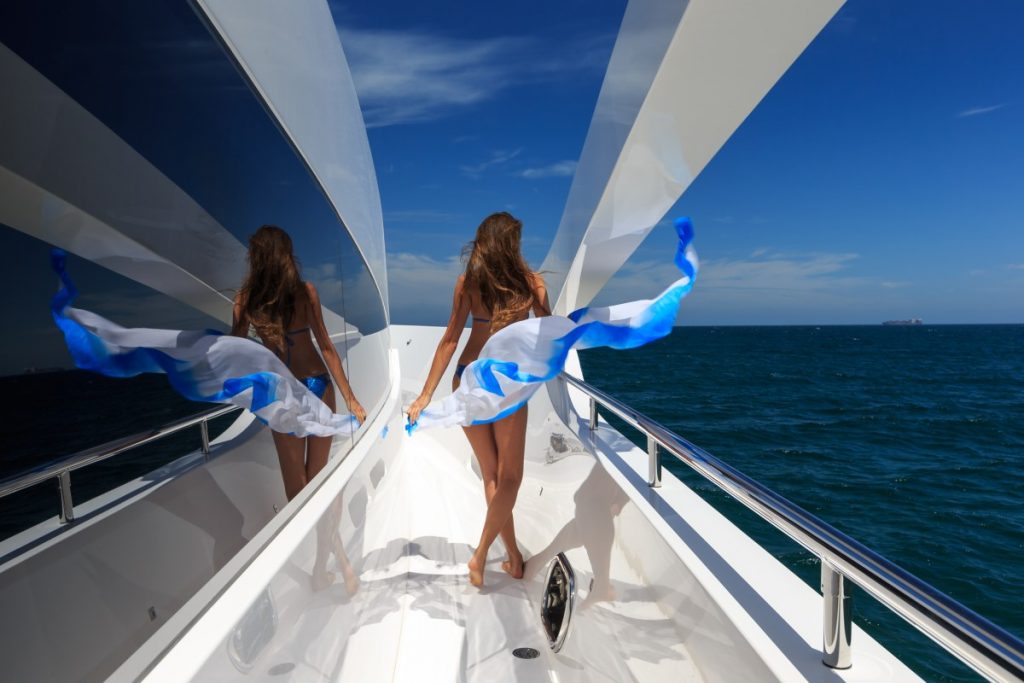 Sail the South Pacific in a Superyacht Charter of Your Own
Imagine that freeing feeling of bypassing all the frustrations of group travel and the efforts of quite literally learning the ropes when all you want is to relax.
SEAMLESSLY BY TOURING TREASURES
In the company of other parties on a shared yacht charter or commercial cruise, you simply won't feel at liberty to completely immerse yourself in your surroundings. Or, if you and your companions are left with the responsibility of maneuvering a bareboat and navigating unfamiliar seas, you won't have the freedom to simply sit back and soak in the sweeping vistas and endless horizons ahead.
But as soon as you get your completely private charter yacht a few miles from the shoreline, you'll discover that it's truly an experience like no other.
By partnering with Touring Treasures, you can design the chartered vacation of your dreams on any type of vessel, from a luxurious sailing yacht or sailing catamaran to an intimately sized motor yacht or superyacht. With lengths ranging between 98-200 feet (30-60 metres), most superyachts will be able to accommodate up to 10 or 12 guests for a comfortable overnight charter stay. No matter your choice, the vessel will be fully equipped and operated by an appropriately sized, highly skilled crew.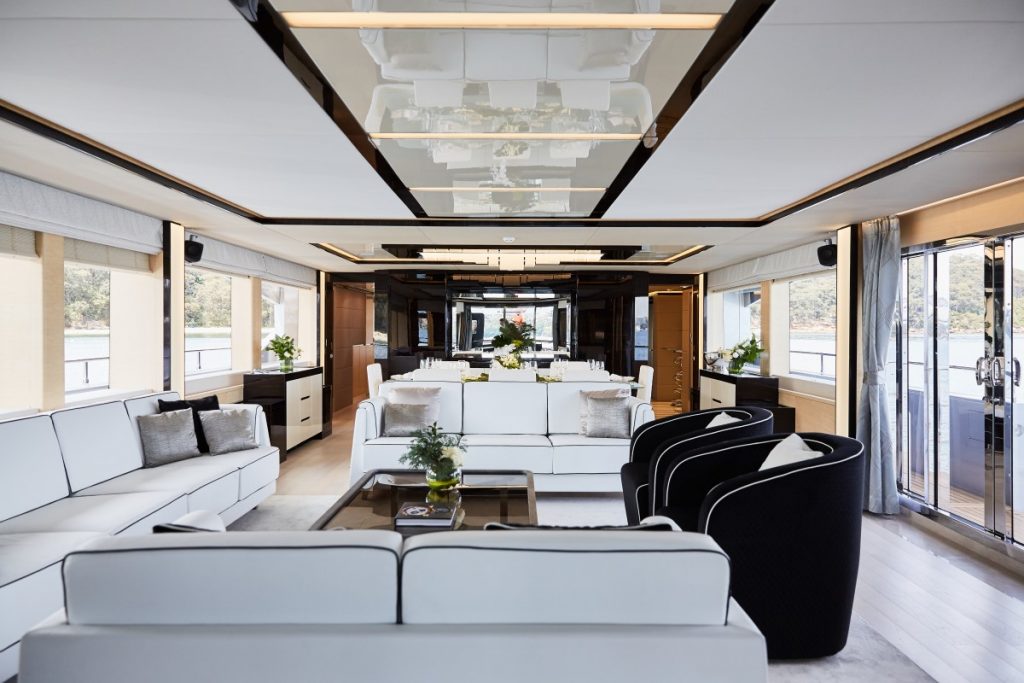 Cruise in Comfort, Style and Privacy: All the Benefits of a Luxury Yacht Charter
Whether you're looking to celebrate an important anniversary, holiday or just the little things in life, there's nothing quite as remarkable as a private yacht vacation. Forgo the lacklustre, inconvenient experience of a commercial cruise or shared yacht and embark on a journey all of your own. Instead, get started curating an unforgettable itinerary of experiences that your friends, family members or clients will savour as much as the paradisiacal surroundings and salty sea air.
When you choose an exclusive luxury yacht charter, you'll enjoy a host of personalised options and perks:
Opt for a bespoke ocean journey tailored to meet your travel party's specific travel preferences and unique needs, on land and on sea.

Explore all the magic and adventure of the South Pacific, from the stunning seas to the sublime shores, and from world-renowned attractions to exclusive spots nestled out of view.

Select the perfectly sized luxury yacht charter vessel that gives your travel party ample space to explore and enjoy, yet still lends an intimate and private feel to your journey.

Cruise in the most sought after superyacht charter vessels, kitted out with state-of-the-art amenities, luxurious lounges on every deck and plush, private rooms and accommodations for each guest.

Enjoy catered meals, well-appointed snack and drinks bars and professional crew members on deck to take care of every last detail.

Set your own schedule and, as your superyacht charter journey unfolds, feel free to linger a little longer or skip ahead to the next destination.

Prioritise your personal safety and wellbeing with private luxury yacht charter crews and vessels that strictly adhere to all boat safety guidelines and health standards.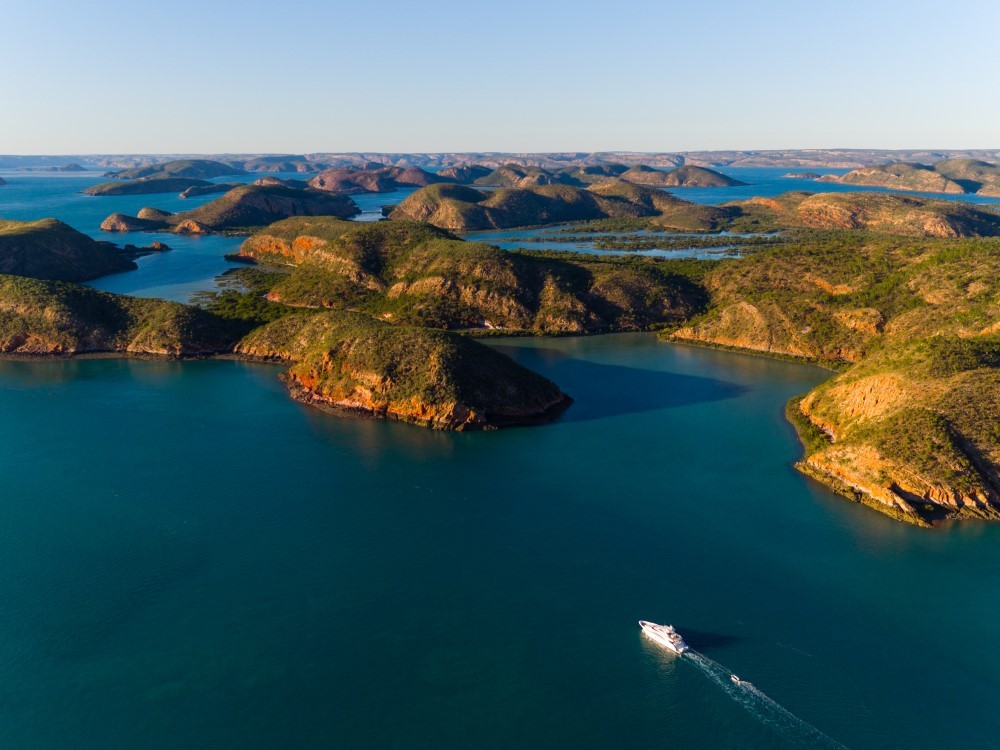 Select your own travel dates and destinations.
Stay for as long as you please.
Travel on your own terms in private comfort and style.
Design a unique, private experience with the help of our travel experts.
Embark on a journey all your own.
DISCOVER OUR PHILOSOPHY
The World's Most Breathtaking Coastlines Beckon
Where can you go on a luxury yacht charter? How about anywhere your dreams can take you?
With a private crewed yacht charter at your disposal, you can create an adventure perfectly suited to your every travel whim. Cruise up and down the Australian coastline, from cosmopolitan Sydney to the Great Barrier Reef. Stop off at a small, secluded island in the South Pacific for a romantic and peaceful journey. Or, spend your time off the coast of the vast Kimberley region — the choice is up to you.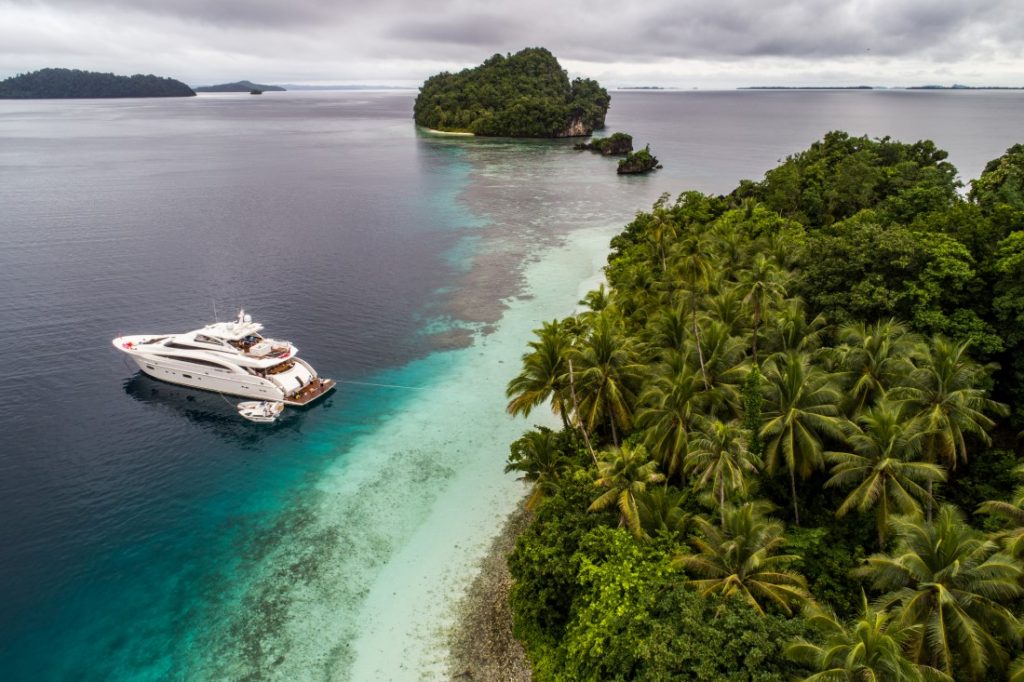 As you begin imagining what your next ocean adventure could entail, consider a private yachting holiday to these top destinations:
Australia
New Zealand
Fiji
Tahiti
Papua New Guinea
South Pacific Islands
VIEW ALL DESTINATIONS
Safe, Curated Travel Experiences From Sea to Shore
When searching for the right company to book a yacht charter, partner with passionate travel experts who can craft your entire itinerary, including commercial airline reservations or private jet charters, exceptional on-land excursions, unparallelled culinary experiences at your destinations and everything in between.
Touring Treasures ensures your itinerary is complete with relaxing visits to pristine beaches, diving adventures and all you'll need for a comfortable overnight charter stay.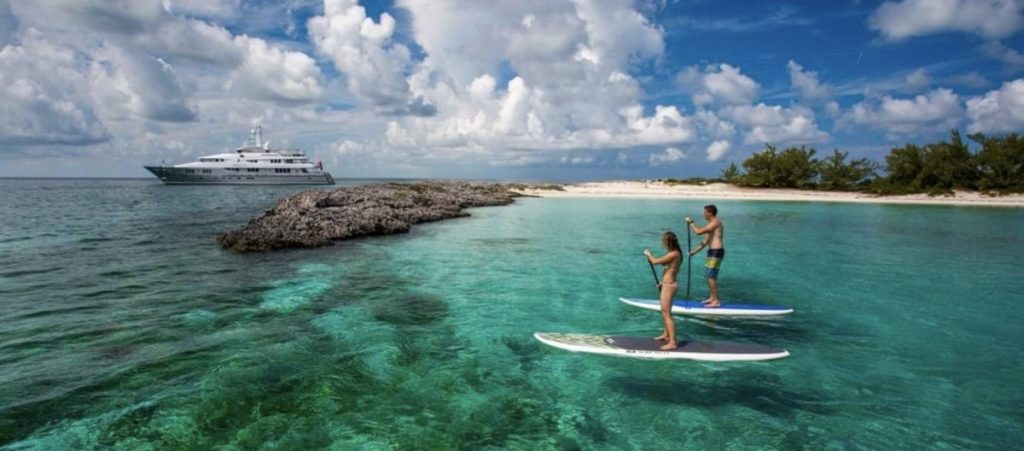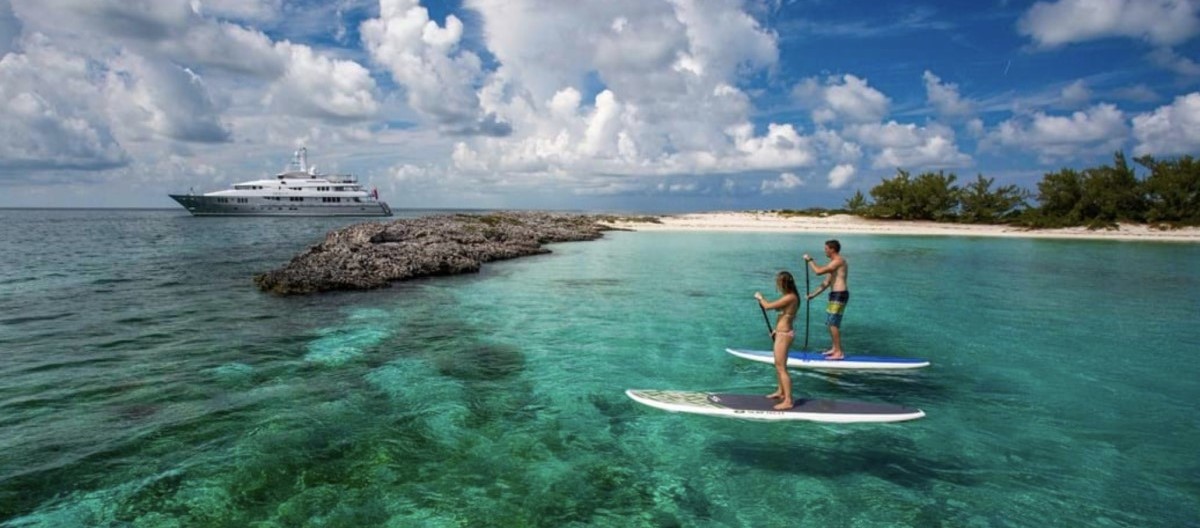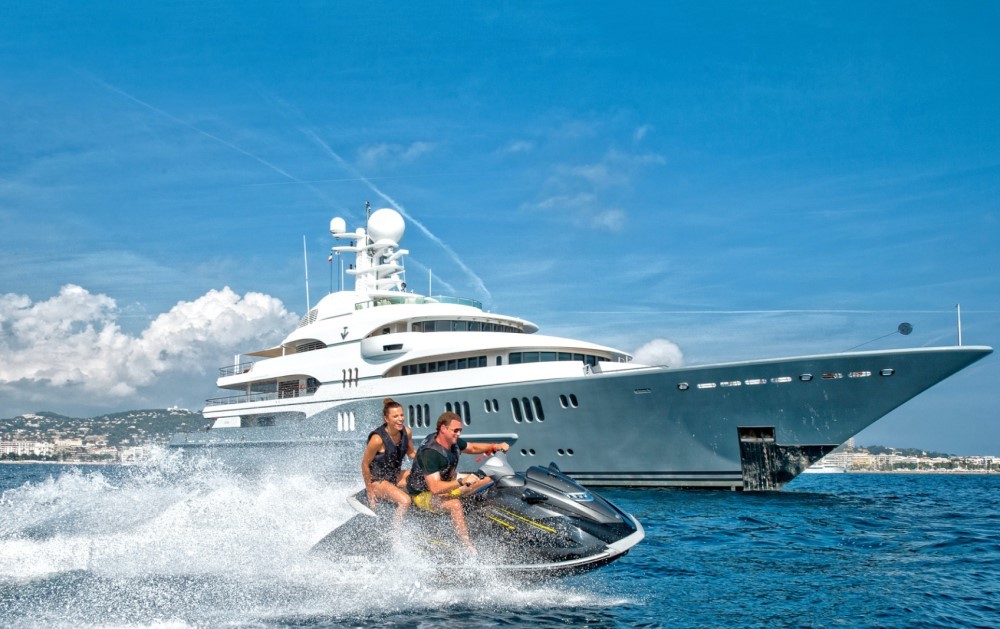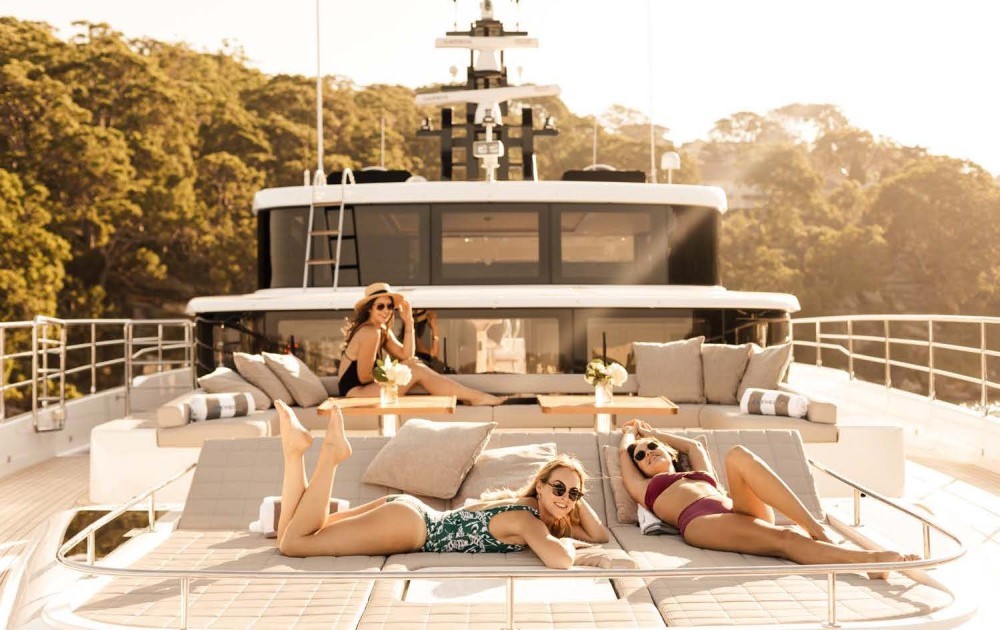 The expert crew operating your superyacht or other luxury vessel looks after your comfort and safety needs from the time you step aboard the vessel to the moment you arrive safely back to port. Plus, you and your travel companions are assisted by support staff who provide the type of luxury experience and ambiance you'll only find on exclusive, private event charters.
All of our luxury yacht charters conform to the highest standards of service and professionalism, as well as the most stringent safety guidelines so you can enjoy peace of mind all throughout your journey. As a member of Superyacht Australia, Touring Treasures partners only with charter brokers of MYBA The Worldwide Yachting Association and the American Yacht Charter Association (AYCA). Considered the industry standards, these organisations guarantee peace of mind for owners and charterers alike.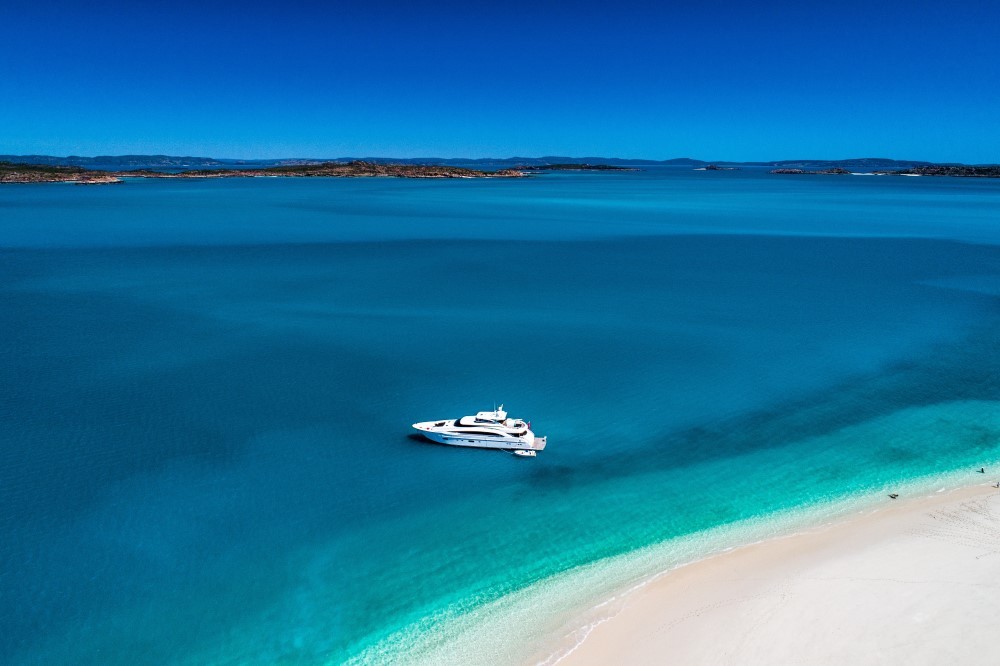 Getting Started with Your Superyacht Experience
Eager to start creating a bespoke travel itinerary, centered around a private yacht charter and all the excitement and adventure the South Pacific has to offer? Allow Touring Treasures to serve as your charter broker, travel agent and personal travel concierge, all in one.